Every town has a legend, and Corolla is no exception. Our corner of the Outer Banks enjoys a rich, diverse history dating back centuries. The legacy left behind by early explorers is evident in our legends – the Corolla Wild Horses – descendants of the Spanish Mustangs currently roaming our shores. We also continue to pass down stories of the adventurous… and even the unexplained.
When the temperature cools around Halloween, it's a great time to gather around a cozy fire and tell tales of mystery and folklore.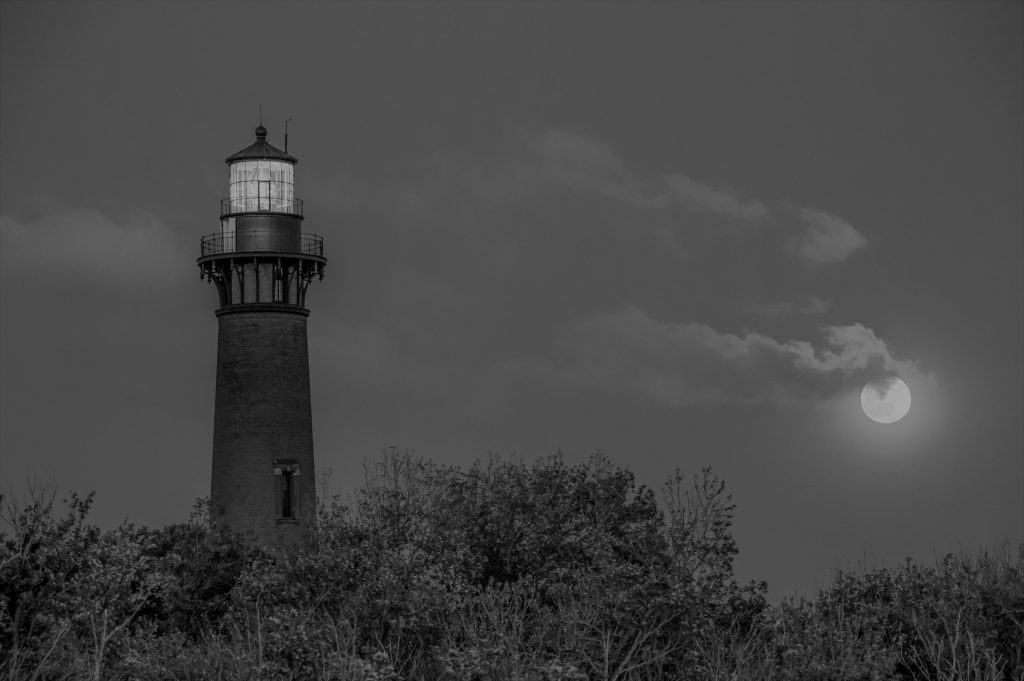 Treachery and Treasure
Indeed, pirates sailed the waters along the Currituck coast in the 17th and 18th centuries, and none were more fearsome than Blackbeard. Once a privateer during the reign of Queen Anne of England, the former Edward Teach turned to a life of piracy in the early 1700s and quickly gained a reputation for raiding ships sailing the Ocracoke Inlet, and torturing their crew.
His reign of terror, however, was short-lived. In November, 1718, Royal Navy Lieutenant Robert Maynard captured Blackbeard during a secret attack off the shores of Ocracoke Island. Blackbeard was decapitated, and legend has it his head was fashioned into a silver-plated drinking vessel for the then governor of Virginia, Alexander Spotswood, who aided in Blackbeard's arrest.
Did Blackbeard leave any buried treasure behind? If so, we aren't aware of it. Rumors have persisted, however, that Captain William Kidd stashed a fair amount of gold somewhere on Knotts Island. We're still looking for it…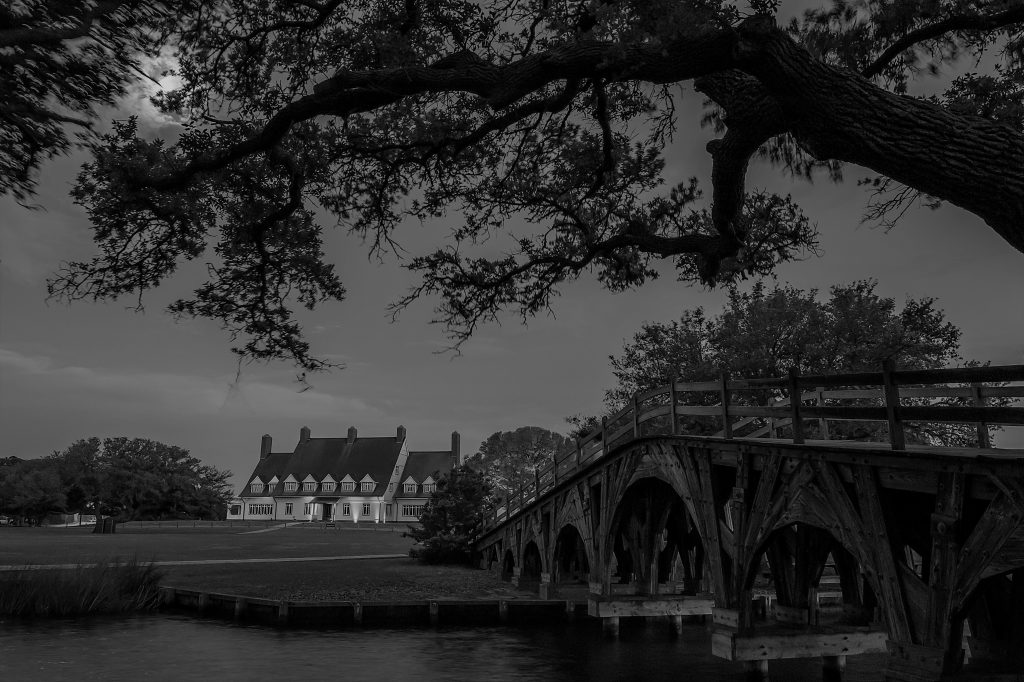 Spooks and Spectres 
If you've had the opportunity to visit Historic Corolla, hopefully you toured Whalehead. This beautifully restored mansion is a time capsule of 1920s glamour and wealth. Some believe it's also home to a few ghosts.
Over the years visitors to Whalehead have reported unusual activity of the paranormal variety. To believe separate accounts, Whalehead may be home to the ghost of a young girl. Among the alleged sightings are one account of a boy seeing a ghostly young girl in the basement, and another where somebody heard a girl's voice singing.
Smoking is not permitted inside Whalehead, but if you happen to catch the whiff of a cigar look for the portrait of Edward Collings Knight Jr. Some visitors have claimed smelling cigar smoke and even seeing wisps of smoke in the vicinity of the painting. We can only guess Mr. Knight hasn't realized times have changed…
As for the nearby Currituck Beach Lighthouse, we've yet to hear if spirits roam the spiral staircase, but the keeper's quarters boasts an eerie history. In the late 1920s, the lightkeeper's daughter lived in the north bedroom of the house until she was found washed ashore following an accidental drowning. In subsequent years, two more people who took residence in that room died under mysterious circumstances. Since then, the bedroom has remained unoccupied.
  Hooves And Haunts
Believe it or not, a ghost horse is said to roam the 4×4 beaches, but it's not an ancestor of the Mustangs. An equine spectre is believed to haunt the landmark Wash Woods Station, which now serves as a sales office for Twiddy and Company. Once a black gelding owned by Raymond "Mose" Williams, son of the station's first commander, the ghost horse is said to occasionally stalk the property looking for his master. Guests who have rented the neighboring boat house have reported strange noises and wheezing… when the Mustangs aren't around, of course.
If you are interested in more Currituck and Corolla history, please visit the newly opened Currituck Maritime Museum and download the Corolla OBX app for more ideas on how to enjoy a fall or winter vacation in northern Outer Banks. Happy Halloween!