Love the beach? You'll love it here.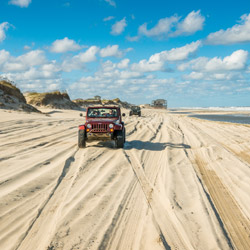 The barrier islands that stretch for more than 100 miles along the North Carolina coastline have lured vacationers for decades. And for good reason. They're absolutely gorgeous. But it's here on the northern beaches of Currituck County where you'll find some of the most captivating coastline on the Outer Banks.
Think quiet, clean and peaceful beaches for those looking to escape, yet still close enough to area attractions, restaurants and activities to keep everyone in the family entertained.
The northern Outer Banks beaches of Currituck County and Corolla include several distinct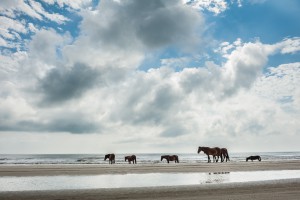 beach and vacation rental communities, each with something special to offer visitors.  
Ever dreamed of driving a 4WD vehicle on the beach? You can do it here, and it's a thrill that you can't find many other places.  It's also where you'll find our famous herd of Spanish Mustangs, which have roamed freely here for generations. It's a truly unique and memorable experience, but it also requires drivers to take many safety measures. Click the links below for all the details on beach access and driving regulations, safety tips and access opportunities for disabled people.