When you are asked, "What's the magic word?" you may immediately think of please. Some people, however, will argue the correct answer is free. Indeed, this describes some of the best things in life, and some of the most fun activities you can enjoy in Corolla and mainland Currituck this summer. On days when the vacation budget appears stretched, you can give your wallet a rest and engage in some of our favorite freebies:
Visit the newly opened Currituck Maritime Museum! Located in the heart of Historic Corolla, the Currituck Maritime Museum opened this summer to great fanfare. Free to the public, this museum is a time capsule of Outer Banks nautical history and lore. Enjoy interactive displays, restorations of classic boats, learn about Currituck's rich fishing heritage and explore stories about our lighthouse and lifesaving stations through the years. Read about the museum's grand opening.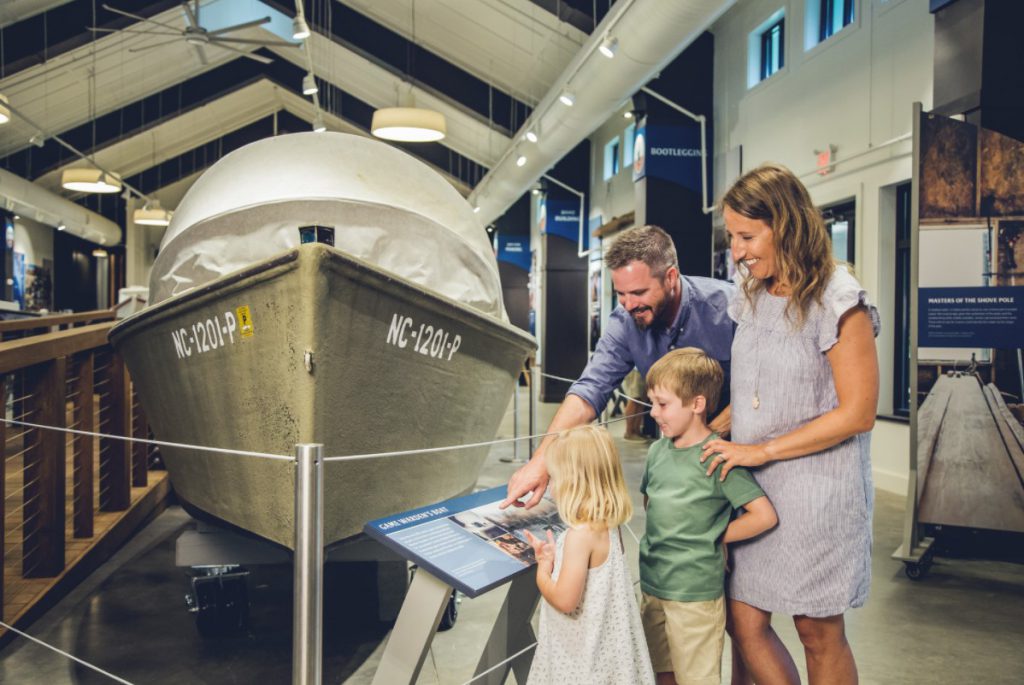 Explore the Outer Banks Center for Wildlife Education. A short distance from the Maritime Museum, the Outer Banks Center for Wildlife Education houses everything you've ever wanted to know about the winged and four-footed creatures who call Currituck home. The center is free and very family-friendly, and a must-visit for nature lovers.
Catch a sunrise and hunt for sea glass on the beach. You're planning to spend a day or so at the beach, anyway, so why not stretch your legs and watch the sand for some free, colorful souvenirs? Over time, ocean water churning shards of glass turns them into sparkling gems sought after by collectors. Sea glass can be found on the shores of Currituck if you know where to look. Here are some tips on how to identify sea glass in Corolla.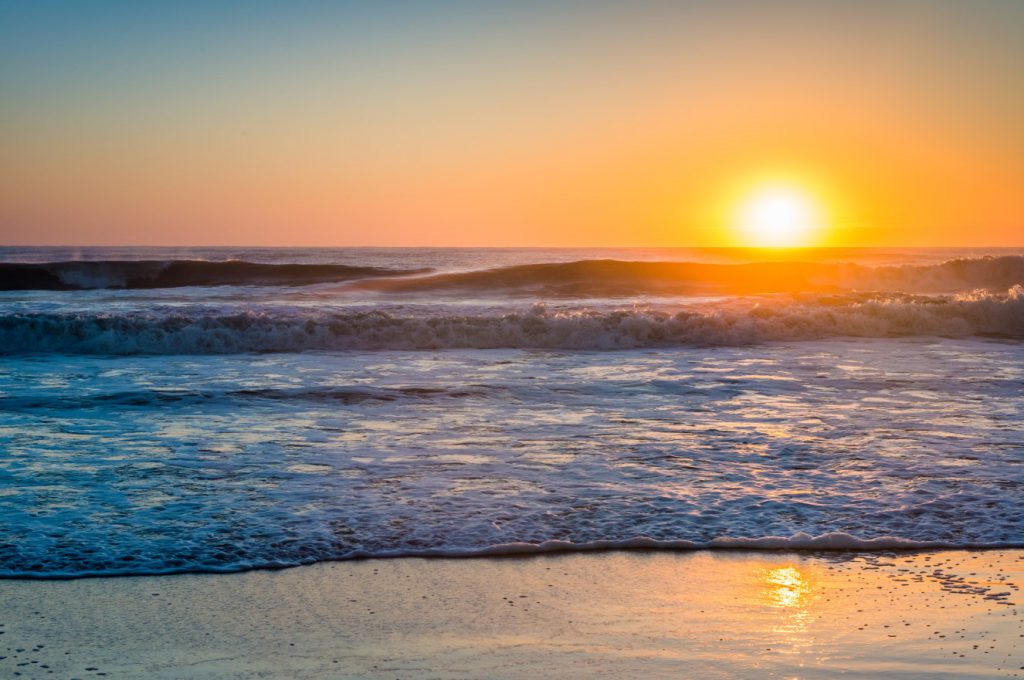 Go ghost-crabbing. When the sun sets in Corolla, the ghost crabs come out to play. These skittish little critters take over the beaches at night, but become transfixed by bright lights. Read more on how searching for ghost crabs became a popular pastime on our beaches.
Ride the Currituck ferry to Knotts Island. The free ferry ride from the mainland terminal to Knotts Island is about forty-five minutes, and it's well worth the trip. Get out of the car and see beautiful views of the Currituck Sound, and when you arrive on Knotts Island head for the Mackay Island Refuge. The Charles Kuralt Trail is a breathtaking nature walk where you can spot a multitude of flora and waterfowl. Don't forget your camera! See how else you can spend a day on Knotts Island.
Tour Historic Jarvisburg Colored School. While you're on the mainland, be sure to visit one of the county's popular and historic attractions. This quaint, renovated schoolhouse stands as a museum to early twentieth century Black history in our area. Historic Jarvisburg Colored School is one stop on the newly minted African American Experience of Northeast North Carolina heritage trail. See what other area landmarks are part of this self-guided tour.
Check out Grave Digger and Diggers' Dungeon. Another favorite mainland stop is the official headquarters of the famous Grave Digger monster truck. There's a diner and gift shop, but it costs nothing to take a selfie with this monster! See what else you can do on the Currituck mainland.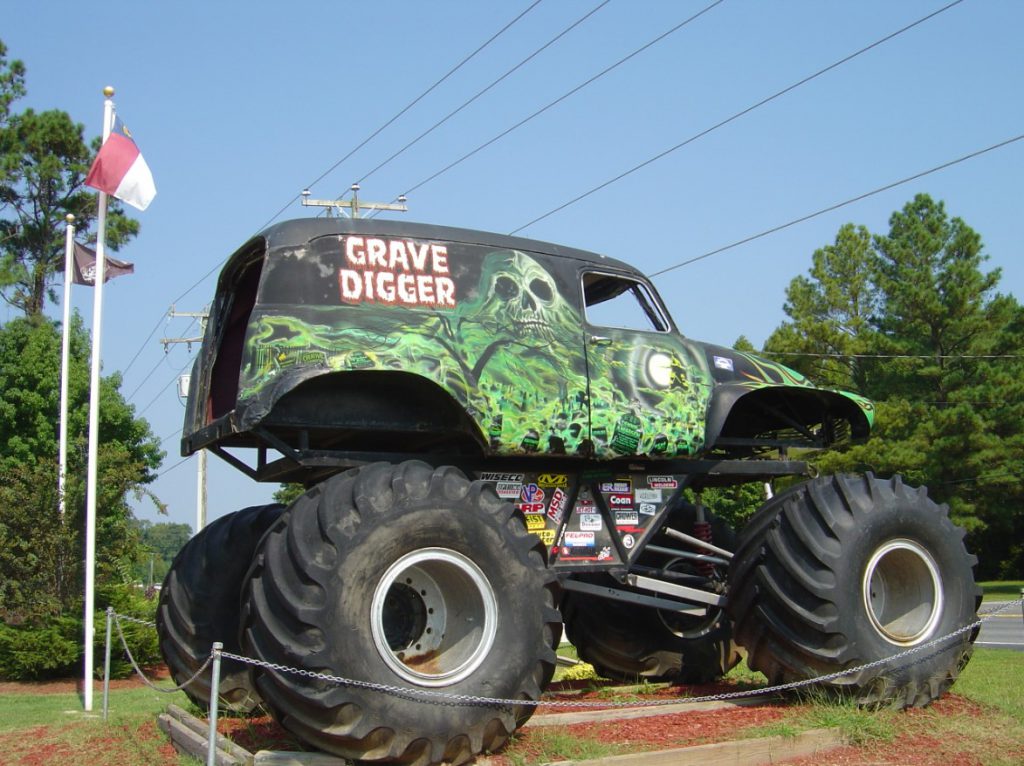 Practice yoga at Whalehead. Every Thursday morning at 7:30, through September 2nd, practitioners of all skill levels gather on the south lawn at Whalehead for a stimulating yoga session. There's no charge to join the class, but children 13-17 must be accompanied by an adult. Let us know you're coming through our Facebook Events page!
Hike the Audubon Sanctuary and Currituck Banks National Estuarine Reserve. When you're ready to step off the beach and explore wonders of nature in Corolla, the nature trails of North Carolina's only Audubon sanctuary and the estuarine reserve beckon. See how many of the 170 different species of birds you can find while on your walk.
Discover the sandy paths of Corolla Village. A stroll through Corolla Village is a step back in time. Here is where you'll find restored buildings of the original village shops of Corolla dating back to the early twentieth century. Corolla Village is one of the last such preserved spots on the Outer Banks coast.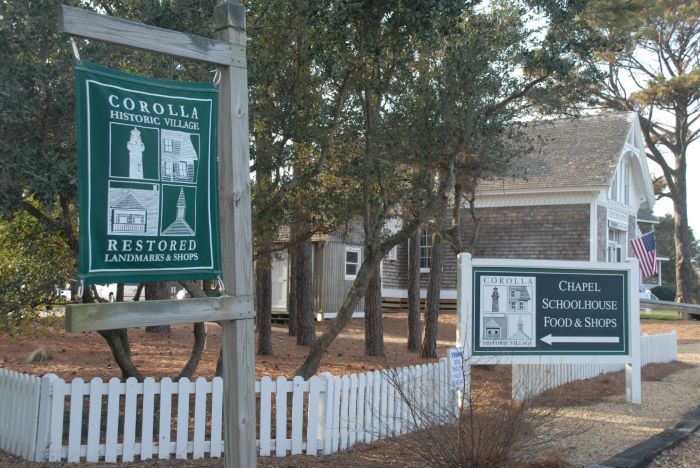 Yeah, we said ten, but here's a bonus suggestion for you…
Pack a picnic and watch the sunset at Historic Corolla Park. What better way to cap off a full, rich day in Corolla than with a gorgeous sunset? Set a blanket on the Whalehead lawn, relax, and watch the colors streak across the sky.
If you want more ideas and to stay up to date on new happenings in the Northern Outer Banks, download the FREE Corolla OBX app!