Spend Your Holiday on Corolla Outer Banks and the Currituck Mainland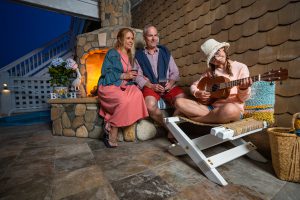 The holidays are about spending time with loved ones and cherishing the time we have together. Why not spend it at the beach? Corolla is known for its vacation rental homes, so there is no reason why you can't bring the whole family. Whether you are gathering for Thanksgiving and enjoying that family turkey meal and watching the big game in the luxury of a beach house or how about waking up Christmas morning to family, presents and the sunrise over the ocean, either way this holiday season will be remembered for years to come. Here in Corolla, you are able to truly unwind and whether you spend your days walking on the beach or visiting a few of our historic attractions, you are sure to enjoy this season together.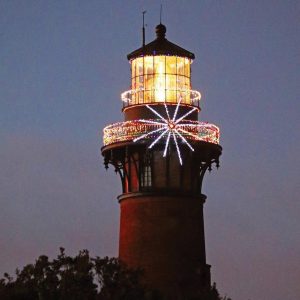 So, what can you do during the holidays? From as little to as much as you want but just know that this place is not the hustle and bustle of the city. This is family time! Cook that big meal for the family, or maybe have it catered. Maybe you just want to connect with nature and clear your head from the daily grind and just take in some outdoor scenery. We have plenty here. Currituck is known to be an outdoor haven for nature lovers, from touring the legendary Corolla Wild Horses to taking a hike on the Estuarine Reserve or just spotting some ocean or sound birds that call this place home, Corolla is natures paradise.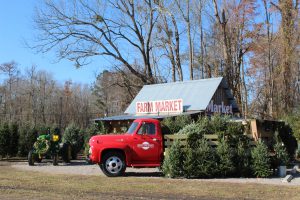 If events are what you are searching for, Christmas in Corolla will be starting the Friday after Thanksgiving and runs through most of December. Christmas in Corolla is one of our signature events which includes a candlelight tour at Whalehead in Historic Corolla Park, Christmas shopping at the Christmas Craft Village, and holiday lights, food and music throughout Historic Corolla Village. What better way to get in the spirit of Christmas, than taking time to be with family. This holiday season is going to be magical, and we hope you are part of the excitement.
After the gifts are opened, stay a while longer and ring in the New Year in Corolla!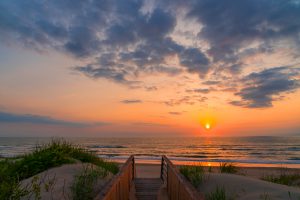 Let the beacon of the Currituck Beach Lighthouse draw your family to this wonderful coastal destination this holiday season. We invite you to find yourself here.
For more information about vacationing on Corolla Outer Banks and the Currituck Mainland download or request a copy of our visitor guide.
Dream Now. Visit Soon!
Plan Your Holiday Vacation