Uncover the secrets of the Whalehead.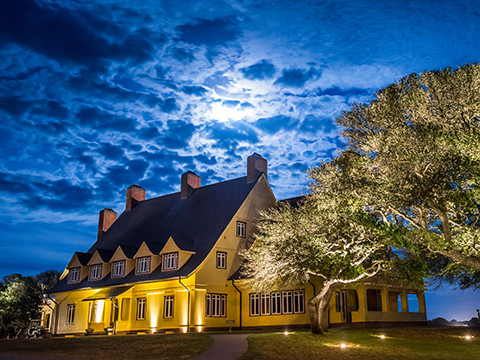 When construction began on the Whalehead Club property in 1922, Corolla was a much different place than it is today.
The Currituck Beach Lighthouse was there. There was a United States Coast Guard Lifesaving Station, a one-room schoolhouse and post office, a few other stores and a small population of residents.
There were no paved roads or modern amenities. Electricity wouldn't come until 1955.
What this area did have was waterfowl – and plenty of it. Canada Geese, Mallards, Black Ducks and other waterfowl species were in high demand at top restaurants up and down the East coast. That made the area a hotspot for recreational hunters and wealthy individuals like the Knights, especially when market hunting was outlawed and migratory waterfowl sales outlawed on the Outer Banks in 1918.
You may also be interested in …
The Knights come to Corolla. Read more
Is the Whalehead haunted? Read more
Tours and Pricing Read more
Plan a special event at The Whalehead Read more