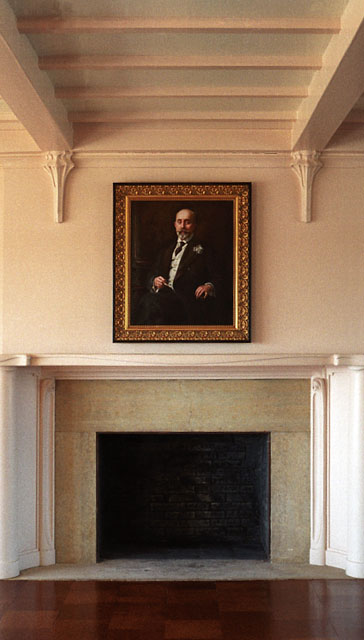 The Outer Banks' storied history of pirates, shipwrecks and lost colonies has led to countless reports of paranormal activity in the area. The Whalehead in Historic Corolla is no exception.
There was the deputy on a solo visit who claimed that someone grabbed his leg on the second floor.
A child once ran screaming hysterically from the house claiming a little girl was trying to grab him. (No one with the child saw a thing.)
Numerous people have pointed to the portrait of Mr. Knight in the dining room, claiming they smelled cigar smoke in the smoke-free museum – a bit eerie when you consider Mr. Knight's fondness for smoking cigars in that very room.
In 1933, the Knight family came to visit their retreat home in October – no different than any other year.
Yet three weeks later, they left abruptly without provocation or explanation, and never returned.
So if Whalehead is haunted, who is haunting it? Plenty of people want to know.
In the Summer of 2009, Coastal Paranormal Investigations conducted exhaustive research. (You can hear all about their findings when you take one of the Whalehead's haunted tours – the Daylight Ghost Tour or the Moonlight Legend, Lore & Ghost Tour.)
They also reported the presence of a ghostly little girl, claiming to have seen her in the basement. At one point, the elevator had to be shut down and bolted because it would regularly run to the basement without anyone at the controls. The paranormal investigators were convinced enough that they would not even spend the entire night there.
Haunted? You decide.
"Legends, Lore and Ghost Tours" are held every Wednesday at 7:30 p.m. starting in June and running through August.  The cost is $15 per person and there are no refunds.  Space is limited. Advance reservations are recommended. Tours last about an hour and are not recommended for young children.  For more information call 252-453-9040.
You may also be interested in …
Whalehead history. Read more
A winter retreat Read more
Tours and Pricing. Read more
Plan a special event at The Whalehead Read more