The word Thanksgiving evokes images of home–a road trip to visit the parents or grandparents, spending the long weekend in your old room, and savoring a huge and delicious meal. For many of us, Thanksgiving weekend is one time of the year we get to see distant relatives face to face. It is a special time for friends and family to gather together and celebrate all the blessings in life. As such, Thanksgiving deserves a special setting, like the serene beaches of Corolla, North Carolina.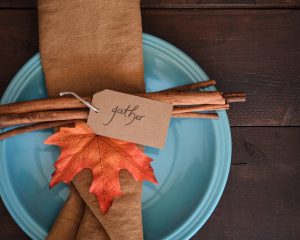 Home on Thanksgiving is where you find family, great food, and relaxation. Why not bring "home" to a cozy beach cottage in Corolla, overlooking the beautiful Atlantic Ocean? Destination Thanksgivings have become popular in recent years, and the turkey tastes no different on vacation than at home. One advantage to spending the holiday weekend here is that you don't have to worry about cleaning your house for incoming relatives or shuffling people around for sleeping arrangements. Here, just rent the beach house with the right number of rooms so everybody has space!
If you're looking for the perfect recipe for a Corolla Thanksgiving, you found it:
One comfortable Outer Banks beach rental with room for everybody. The more relatives you invite, the lower the cost per person to stay.
Great food! Bring your traditional turkey and trimmings or indulge in local seafood and wine. Check ahead with any area Outer Banks caterers to handle the cooking if you prefer to kick back and relax on your vacation.
Add a fun post-Thanksgiving activity or two to burn off calories. After a morning walk on the shore, head over to Historic Corolla on November 25 for the annual Christmas Craft Village. There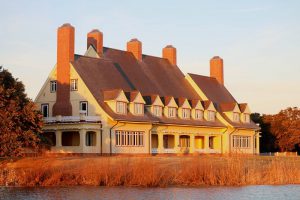 you can get a head start on gift shopping with a variety of fine arts and unique gifts from area vendors. Later in the evening, delight in the Whalehead Candlelight Christmas tour, a popular event highlighting holiday traditions from the 1920s.
The annual Craft Village isn't the only place in Corolla where you can shop for stocking stuffers and gifts for under the tree. Timbuck II Shopping Village is home to a number of shops and boutiques open in the later months. Whether you're looking for snacks (Beef Jerky Experience and Try My Nuts), gifts with a local flair (Nags Head Hammocks and The Cottage Shop), or coastal fashions (Cotton Gin and Sound Feet Shoes), you're certain to find something for everybody on your list.*
Traditionally, we cap off an amazing Thanksgiving with a slice of pumpkin pie with a generous dollop of whipped cream. Here in Corolla, no trip is complete without spotting the Corolla wild horses. They live here year round, and spend Thanksgiving on the shores and dunes. Many tours operate in fall and winter, too, so be sure book one to see these amazing animals.
The year is almost over, and there's still time to book your holiday stay! Check out our online visitors guide for more information on what to see and enjoy in Corolla and the Currituck Outer Banks.
*Be sure to check our shopping directory for store hours and holiday closings.