It's time to say goodbye to another winter. The first day of spring is one of the most anticipated in Corolla and the Currituck Outer Banks because it signals an awakening… the promise of beautiful weather, seasonal shops greeting visitors once again, and renewal in nature. This year, we hope it brings greater significance as you consider a different kind of spring break, one that blends serenity with a sense of adventure, and plenty of room to move and explore.
The View From The Top
March 20 is the first day of spring, and it's also when the Currituck Beach Lighthouse is scheduled to reopen to visitors. First illuminated in 1875, the 162-foot-tall structure has served to light the way for ships sailing the Atlantic. Its light, which was automated in 1937, fills the darkness between the Bodie Island Lighthouse in South Nags Head and the Cape Henry Lighthouse in Fort Story, Virginia.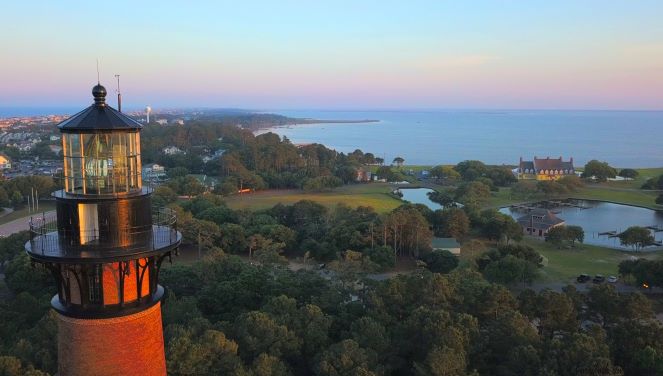 This year, it costs $10 for visitors aged four and older to climb. Visitors up to age three are allowed to climb for free but must be secured in a carrier. The lighthouse offers nine landings for resting and photo opportunities. The lighthouse and museum will be open daily from 9 a.m. to 5 p.m., starting March 20, through the season. Until further notice, masks are required inside all buildings.
Read More: Six Things You Won't Want to Miss at Currituck Beach Lighthouse
Turn Back Time
Whalehead, the historic former home of Mr. and Mrs. Edward Collings Knight, Jr., reopened to visitors for tours on February 23. This beautiful museum offers a preserved look into the opulent 1920s lifestyle of one of the most affluent families of the time. Throughout most of the year , guests can enjoy themed tours within the building and stroll the grounds at Historic Corolla Park, a breathtaking 39-acre setting located on the banks of the Currituck Sound. Some say Whalehead is haunted, too, so you may encounter an otherworldly visitor when you come.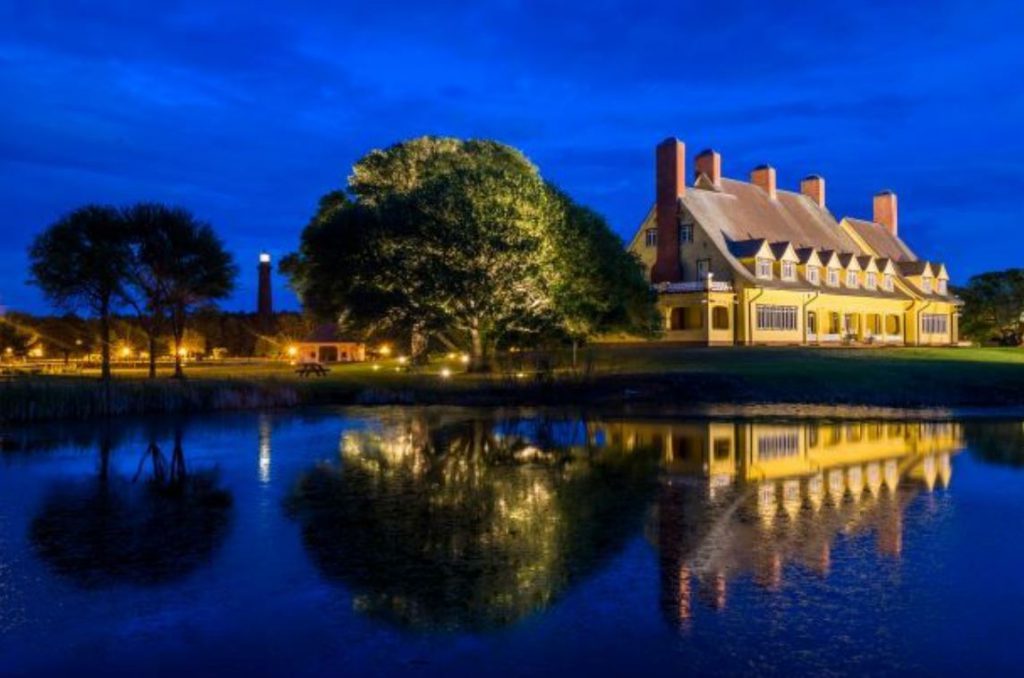 Whalehead tours are currently open Monday through Friday, from 10 a.m. to 4 p.m. Visitors are encouraged to contact the museum ahead of time at (252) 453-9040 or inquire within for information on pricing and tour schedules.
Read More: 23 Things You Might Not Know About Whalehead
Whalehead and the Currituck Beach Lighthouse are located within steps of each other in Historic Corolla. Whether you have planned your stay at our beaches for spring break or summer vacation, you'll find the beautifully landscaped park is an ideal setting for an early morning walk, yoga in the sunshine, a relaxing picnic with your family, or for viewing a gorgeous sunset.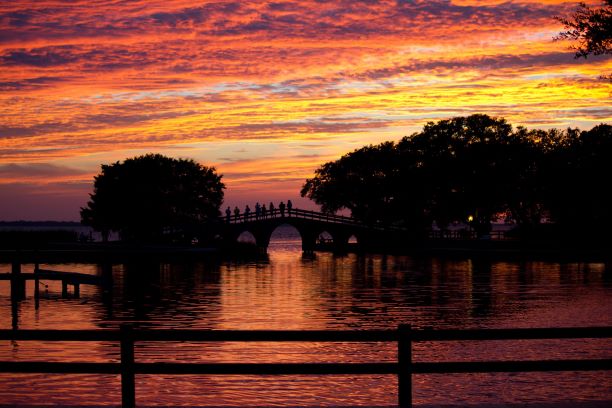 Looking for more ideas to spend a fun-filled spring getaway in Corolla and Currituck? Download a visitors guide or explore our blog for sample itineraries featuring the best restaurants, attractions, and seasonal events in the area.