Sure, Corolla and the Currituck beaches are the ideal destination for weddings, honeymoons, gal-pal getaways and even the occasional solo excursion…but what's in it for the kids? Comedian Jerry Seinfeld once suggested that there is no such thing as fun for the whole family, but here in Currituck County we've spent many years proving him wrong. 
The last word anybody would use to describe our corner of the Outer Banks is boring. No matter your age, or how many loved ones are along for the trip, you can easily bond over a day spent on our pristine shore, on a breathtaking wild horse sightseeing tour, or posing before one of the best views of the county at the top of the Currituck Beach Lighthouse. This doesn't even scratch the surface of what you can add to a family itinerary.
Go Fly a Kite!

Aside from building sand castles, searching for seashells and enjoying a refreshing dip in the Atlantic Ocean, there are plenty of other beach-oriented activities to keep the kids entertained. Find your inspiration at some of Corolla's most fun retail shops. On a windy day (just about every day here!), bring a kite from Kitty Hawk Kites or Flying Smiles to the shore and watch your kite and kids' spirits soar! Kitty Hawk Kites also offers a variety of beach game and equipment rentals, including cornhole boards, bicycles, and skim boards for riding the waves.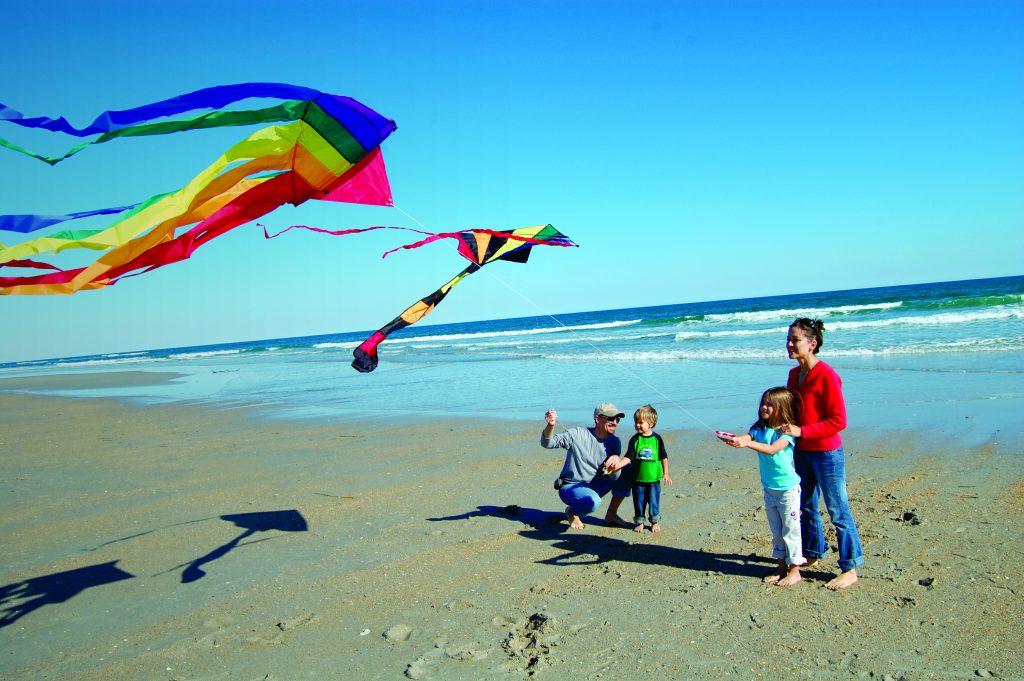 Catch a Ghost Crab

Wait until dusk, and the kids can enjoy an activity unique to the beaches — ghost crabbing. Grab a flashlight and handled net, or a specially lighted "Illuminet" available at local gift shops, and search for these elusive critters in the sand. It's a fun and popular catch-and-release game that never gets dull. Learn more about ghost crabbing on the Corolla and Currituck beaches.
Climb, Splash and Experience Your 'Wild' Side

When it's time to take a break from the surf and sand, and the young ones still need to burn off some energy, set aside a few hours at some of our favorite attractions on the mainland and in Corolla:
The Outer Banks Center for Wildlife Education welcomes children of all ages to participate in activities that promote our county's natural history. The Corolla Wild Horses, descendants of Spanish Colonial Mustangs from over 400 years ago, are perhaps the best-known wildlife in the area, but Currituck County is also home to many species of birds, reptiles and other creatures, and you'll learn all about them here. You can visit their website for more information on upcoming summer programs and exhibits.
Corolla Adventure Park is a popular spot where you can enjoy fresh air and challenging obstacles. This enormous outdoor jungle gym in the sky offers over ten different circuits, eight zip lines, and an axe-throwing range. The park currently accepts reservations for a unique experience on their website.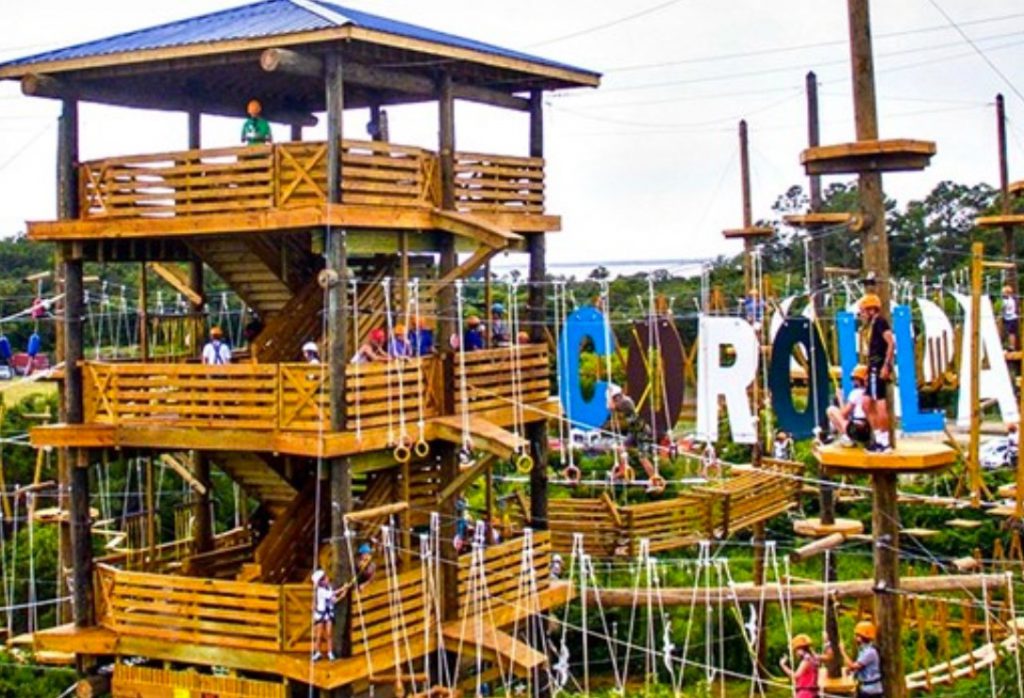 The reopening of one of Currituck's newest attractions, H2OBX Waterpark, happens May 29, right at the start of the summer season. With more than 30 rides and slides for kids of all ages, the family can spend a day here and each find something exciting they want to try. Day tickets and season passes are available for purchase online.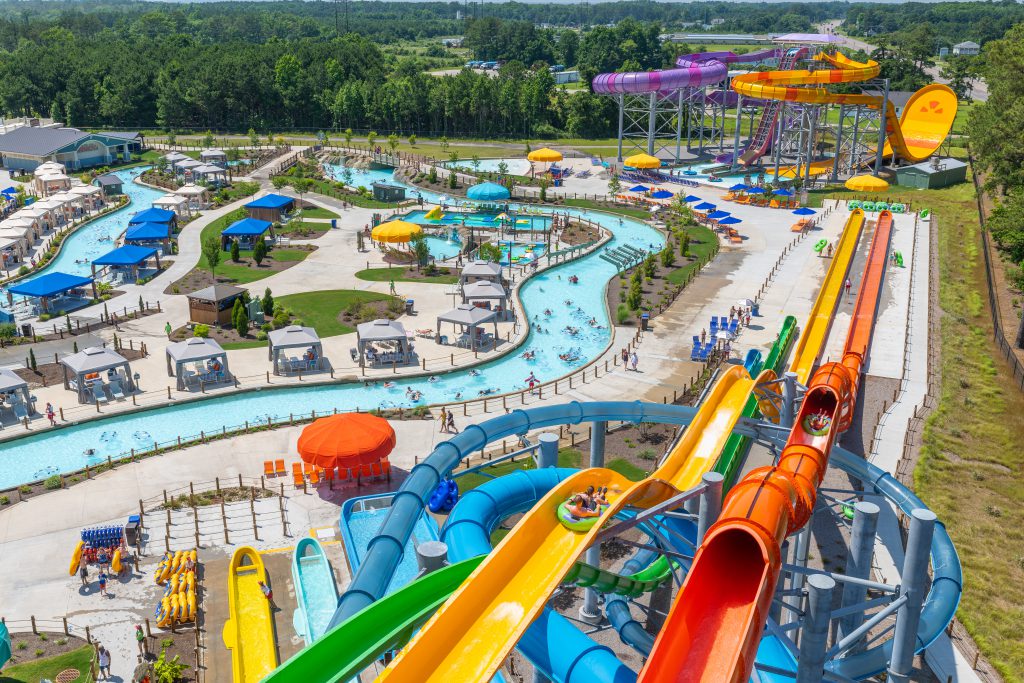 VIDEO: Catch a glimpse of what a fun-filled day at H2OBX Waterpark looks like! 
Whether it's your first or your fifteenth visit to Corolla this summer, definitely set aside the time to see our newest attraction, the Currituck Maritime Museum, which opens this summer. This self-interpretive, family-friendly exhibit experience will feature the historic boats and artifacts that tell stories of the people who have lived and worked the region's waterways and how this coastal history helped shape the heritage of this county. You can subscribe to our mailing list (at the bottom of this page) for updates on the grand opening.
The perfect Currituck family vacation, of course, begins in your spacious vacation home rental. This is the time to search for the best house suited to your family's needs. Amenities like private pools, game rooms, wide balconies and proximity to the ocean provide comfort and the promise of lasting memories. If you need more ideas for your spring or summer itinerary, be sure to download a visitors guide and explore our site.