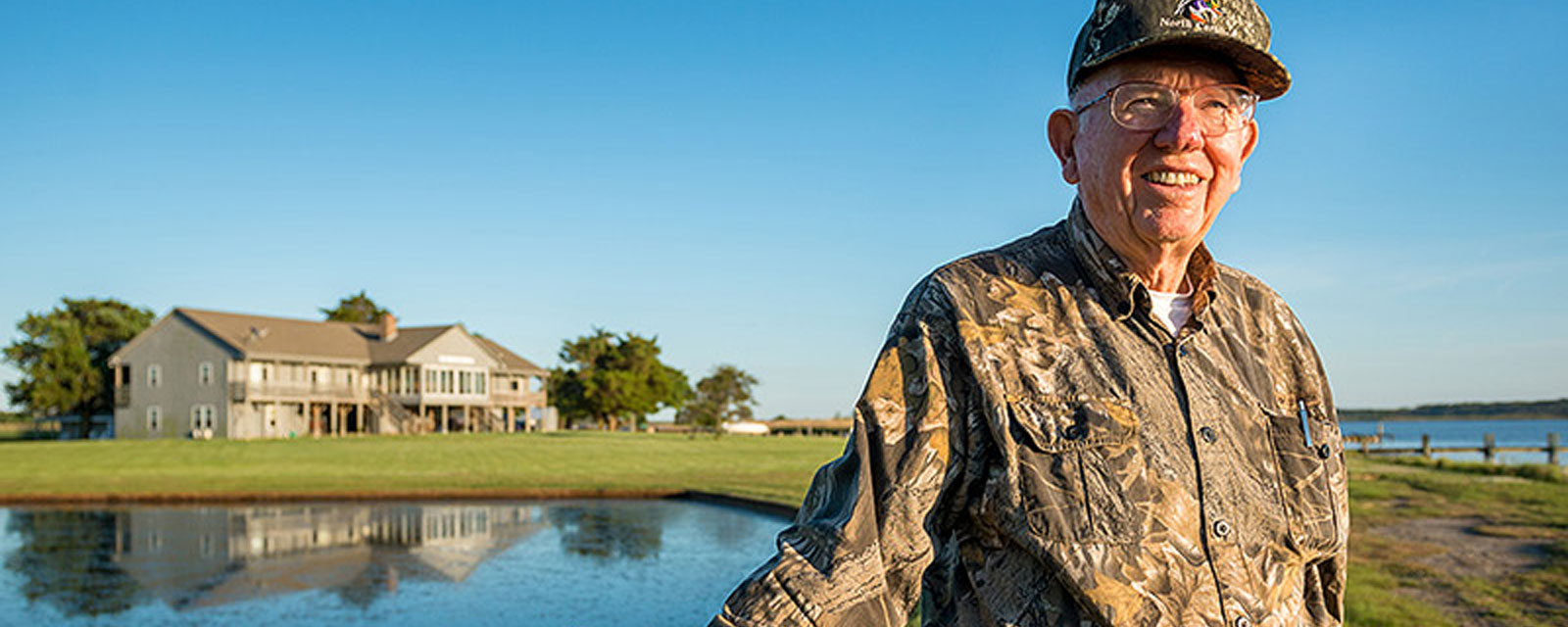 Are you an outdoor sportsman with a passion for hunting? If so, the Currituck Outer Banks and Mainland is the place for you! Currituck County is one of the most renowned hunting destinations in the state as well as the entire east coast. The area offers exceptional hunting throughout most of the year, based on what game is in season. Keep in mind that much of the best hunting that takes place in Currituck is during the off season, which gives sportsmen a great deal of advantages. Find out what makes Currituck hunting during the offseason such a great experience below!
Excellent Weather
One of the most underrated facets of the Currituck Outer Banks and Mainland is the abundance of absolutely beautiful weather our area experiences during the fall and spring months. Those who choose to hunt in Currituck County during the fall and spring can enjoy mild temperatures that will help you remain comfortable while seeking the game of your choice!
Saving on Accommodations
Fall, winter, and spring rates on accommodations are often a fraction of what they are in the area during the summertime. With that said, the excellent mild weather Currituck County is known for during the off season isn't the only reason an off season hunting trip to the area simply makes sense. You will be able to hunt the waterfowl and deer you have dreamed of while keeping a little extra money in your wallet.
The World Class Hunting Grounds
We couldn't possibly discuss all the things that make Currituck County a pristine hunting destination in what many consider to be the "off season" without talking about the plethora of waterfowl and deer that call the area home. Public waterfowl hunting grounds include Parker's Bay, Southeast Island, Waterlily and more!
Diverse Terrain
Inland waterways, densely wooded areas, and wide open fields give sportsmen a variety of options when choosing their preferred game and terrain. Furthermore, the peace and serenity offered by our area is unmatched. Imagine a sunrise hunt over the sound on a crisp fall morning or a mid-winter trek through the woods to find the buck of your dreams. It is thoughts such as these that have kept sportsman returning to Currituck County for decades!
If you need more convincing about Currituck County's longstanding history of hunting and wildlife and preservation, take into consideration the fact that international nonprofit organization, Ducks Unlimited, was founded by Currituck's very own, Joseph P. Knapp!
Come visit Currituck and see for yourself just why our area has hosted generations of hunters and become a true sportsman's mecca! For more information about the rules and regulations of hunting in North Carolina, view the U.S. Fish & Wildlife Service's Currituck National Wildlife Refuge page.