The beauty of Currituck County is matched only by its spectacular array of wildlife. If you're a birdwatcher at heart, there are many reasons to visit Currituck for an exciting adventure in birding. Here are just a few reasons why you should consider a birding excursion, or even a bird watching vacation, in Currituck County.
Natural Landscape Provides Ideal Home for Many Species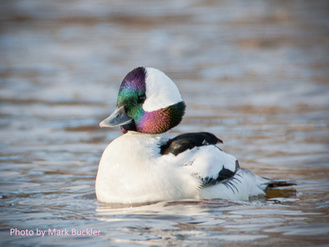 While the area continues to grow and thrive economically, it still maintains the wild landscape that has been indigenous to the area for hundreds of years, providing unparalleled opportunities to catch a glimpse of spectacular species of birds. The unique natural features of Currituck provide homes for birds such as:
Loons
Egrets
Terns
Ospreys
Plovers
Sanderlings
Swallows
Tundra swans
King Rail (a rare species)
Currituck Banks National Estuarine Reserve
Because of the uncommon landscape and diversity of wildlife, part of the area has been named The Currituck Banks National Estuarine Reserve. This reserve is a low-salinity estuarine system consisting of 965 acres and home to a variety of species. The vast amounts of fish native to the sounds and beaches of Currituck County feed the great array of birds, resulting in a reserve of birdwatching opportunities that spans from ocean to sound. Part of the North Carolina Birding Trail System, the Currituck Banks National Estuarine Reserve is a spectacular, well-kept secret for bird watchers to take advantage of in Currituck County. A boardwalk with colorful interactive signs guides birders along the handicap-accessible elevated walkway that takes visitors from sound to sea, opening up with a magnificent view of the Currituck Sound. Other trails are less traveled but also navigate through the maritime forest as well, providing ample opportunities to spot many species of beautiful birds.
Currituck National Wildlife Refuge
The Currituck National Wildlife Refuge takes up six separate components in the ten-mile stretch of beach between Corolla and the Virginia state line, splitting the parts into separate habitats based on the differing characteristics of each. And the best part about the refuge…it's 100% open to the public, giving avid birders and amateur bird watchers alike the opportunity to explore the wild land of Currituck for the ultimate birdwatching adventure. Encompassing 4,570 acres total, the Currituck National Wildlife Refuge is one of the largest refuges along the Outer Banks.
Mackey Island National Wildlife Refuge
Mackey Island National Wildlife Refuge is located in Knotts Island. It's a lesser known location, which makes it a great place for serene bird watching. The Mackay Island refuge is special because it is home to the King Rail, an elusive and rare bird found only in a very specific type of wetland environment. Mackey Island National Wildlife Refuge just happens to have that type of wetland, and bird watchers enjoy marveling at this rare bird when they are lucky enough to spot it.
With so much to offer bird lovers, Currituck might just be the best kept secret in bird watching! It's one of the most inspiring things to do in Currituck for nature lovers! So grab your binoculars and your camera and head to Currituck for an unforgettable outdoor adventure!