The Currituck Outer Banks is striving to provide all of our visitors' easy access to our beautiful beaches and historic areas.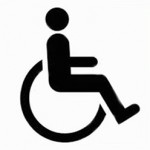 Many vacation rental homes are available for vacationers who require adaptive equipment for access within the homes and to the beach.
Our vacation rental companies are able to provide interested visitors with a list of homes that will work for their needs.
---
Visitors may rent beach equipment (including beach wheelchairs) at these convenient locations:
Corolla has two beach accesses with ramps for beach wheelchairs.  The first access is across from the Currituck Visitor's Center and the second is at the Currituck Beach Lighthouse on Corolla Village Road. The Corolla Village Road ramp is updated with an improved parking lot, paved walkway, and dune walkover to the beach.
You May Also Be Interested In: