Currituck County's Department of Travel & Tourism was recognized recently by the Destination Marketing Association of North Carolina (DMANC) during the association's annual awards ceremony. The department received one first-place award and two second-place awards for various marketing projects.
The Destination Marketing Achievement Awards honor and showcase innovative, best practices, creativity and outstanding efforts in tourism marketing. The awards earned by Currituck's Tourism Department were presented in the Large Budget division, meaning that the Currituck bureau competed against other North Carolina destinations such as Raleigh, Chapel Hill and Durham.
Currituck was awarded a Platinum Award (first place) in the category of Destination Constituents Communications for Currituck Tourism E-business Newsletter. The newsletter is distributed to tourism-related businesses in Currituck County.
A Gold Award was presented to the Currituck bureau in the category of Destination Marketing Initiatives Currituck Outer Banks Press Kit. The kit provides information about the area and local attractions to media interested in writing about Currituck.
The third award won by the Currituck Tourism Department was given in the category of Destination Constituents Communications Annual Report. This Gold Award recognized the department for its 2011-2012 Annual Report to the Community, a publication that highlighted tourism in Currituck.
The awards were presented at the DMANC annual awards banquet, held last month in Raleigh, NC. Award entries were submitted by tourism departments/visitors bureaus across North Carolina. The judges were national tourism professionals including advertising agency representatives and marketing specialists.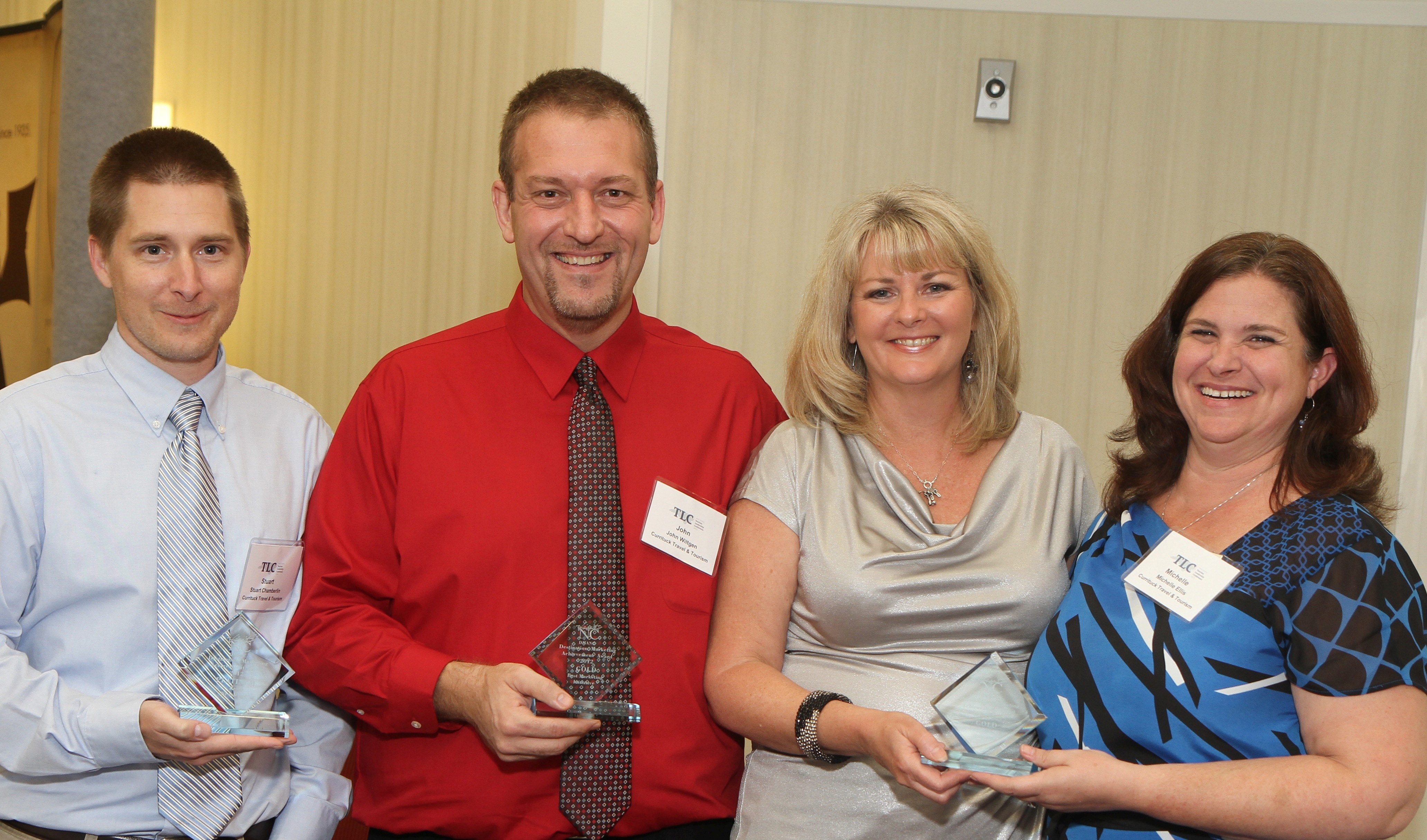 PHOTO:
Currituck County Tourism staff members (pictured l-r): Stuart Chamberlain, E-marketing & Web Development Specialist; John Wiltgen, Marketing Specialist; Diane Nordstrom, Director; and Michele Ellis, Public Relations Coordinator. Not pictured: Irina Coccetti, former Marketing Specialist who contributed to the award submissions.