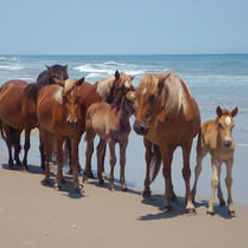 The Business Resource Request form is designed to allow you to submit new/updated business information to be included in our database (*Please note that your business must be located within Currituck County). Once the Tourism Department receives your request an informational form will be sent to you so we can collect the required information needed.  Your business must also meet certain guidelines to be included in the Department's business promotions.
Click here to view the Policy for Inclusion in Business Promotions.
We are working hard to create a database of all tourism-related business in Currituck County. This comprehensive list of business serves as a key element in marketing tourism. The information collected is included in a variety of advertising efforts, including: our website, visitor's guide, North Carolina's tourism website, and other tourism publications.