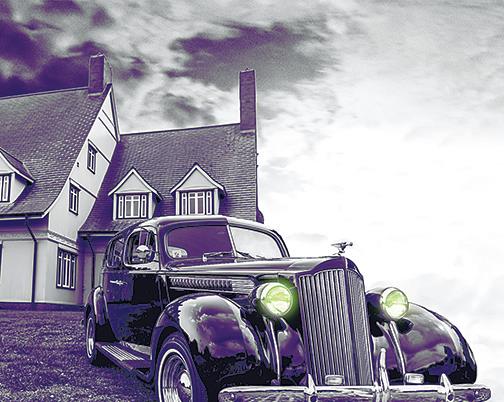 When you gaze upon Whalehead in Historic Corolla, you can see why so many engaged couples choose the grounds surrounding this majestic mansion to celebrate their love and commitment to each other. The last thing anyone is thinking is that the hunting lodge turned museum might be home to a few ghosts.
Built in 1925, Whalehead was originally a private hunting retreat for Edward Collings Knight Jr. and his wife, Marie Louise Lebel Bonat Knight. Listed on the National Register of Historic Places, the 21,000-square-foot mansion is a stunning example of 1920s-era Art Nouveau architecture. The restored residence, which overlooks the Currituck Sound, includes 39 acres of expansive lawns, waterfront views, 80-year-old live oak trees, a boathouse and footbridge.
Of course, many people – including Whalehead's own site manager and curator – have never seen or felt anything to make them think the museum is haunted. And yet, the stories, particularly about the basement, persist.
Whalehead's Unique History
Like many supposedly haunted homes and places, Whalehead has a history that's captivating on its own.
During World War II, it was leased to the U.S. Coast Guard who had roughly 400 men on the property at one time. In the late 1950s, the property became a summer school for boys called Corolla Academy.
The ghost stories appear to date back to the 1960s before the mansion's restoration. During this time, Atlantic Research Corporation used the property as a rocket fuel testing site. Scientists and their families would stay in the mansion during these tests. One night, as the story goes, a little girl woke up and alerted her parents that she could smell smoke. Quickly, the family searched the rooms and floors for any sign of a fire.
What they saw in the dining room is now legend.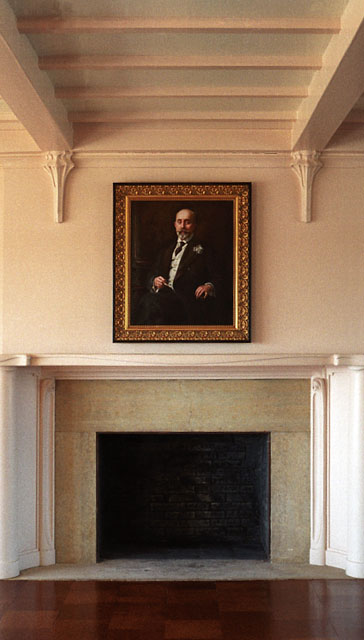 "There's a portrait of Mr. Knight in the dining room and he's holding a cigar," says Curator Jill Landen. "They saw smoke coming out of it."
Other, more recent, stories are disturbing as well.
A little boy on a tour of Whalehead became extremely frightened after he apparently saw a little girl in the basement, pleading him for help.
Staff members say they've heard footsteps behind them as they headed up the basement stairs when they were alone.
And others claim to have heard a little girl singing.
In 2009, paranormal investigators set up equipment throughout the mansion's rooms and floors to detect any supernatural activity. You can hear what the investigators experienced during Whalehead's ghost tours, which run weekly from Memorial Day to Labor Day.
Whalehead Offers a Variety of Tours
The museum also offers guided tours for large groups and self-guided tours throughout the year except when it closes for the month of January and part of February.
Perhaps the scariest part of Whalehead's history reaches back into time before the Knights built their hunting retreat. Part of the museum's original grounds included local docks on the Currituck Sound used by the U.S. Life-Saving Service and its surfmen. From these docks, the surfmen faced the grim task of loading the bodies of shipwreck victims onto boats, which would ferry them north for burial. In 1878, 85 people died when the Metropolis struck the shoals 100 yards from Currituck County's beach.
"This is where some of the bodies were taken," Landen says, "to get them off the beach."
A few people have claimed to "see things" on the occasional foggy day.
"When there's fog, you can imagine all sorts of things," Landen says.