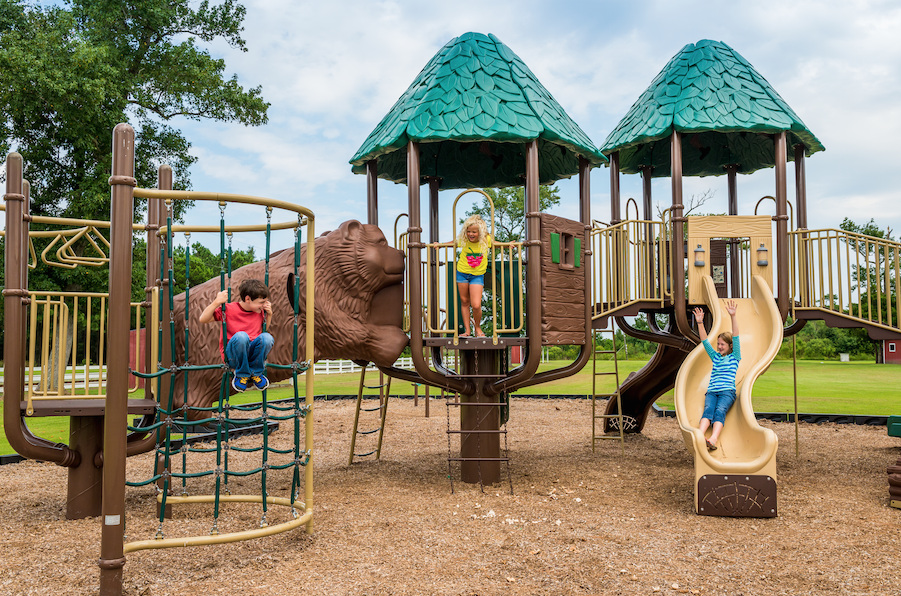 The Currituck County Rural Center
 is a brand-new facility located on the mainland in Powells Point. It's a little off the beaten path, but it's well worth the visit if you're looking for unique, family-friendly experiences.
1. Check out some real cowboys!
Currituck County 4-H hosts cowboy mounted shooting competitions at the Rural Center. For you city folk, that's when a rider shoots targets with a two .45 caliber revolvers while riding a horse (don't worry, they're loaded with blanks). And since it's a requirement that competitors dress "western," it's basically the same as watching a real-life Lone Ranger.
2. Spend quality time with your dog. 
Everyone knows that Currituck's beaches are dog-friendly, but there are places for your pup to visit on the mainland, too! The Rural Center is the perfect place for your pooch to sniff around, explore nature and blow off some steam.
3. Shuck some corn.
How fast can you shuck corn? If you're visiting Currituck in the fall, you might catch the Corn Shucking Contest at the Currituck Heritage Festival at the Rural Center. Open to youth and adults, it's the kind of event you probably won't find in your home town. And it's way more competitive that you can ever imagine.
4. Take a canal tour.
A lovely canal, with a kayak/canoe launch, cuts through the premises to access the Currituck sound. You can either or walk alongside the 1500' bulkhead or bring your kayak and see the coastal wetlands up-close. 
5. Take up running.
It's free to visit the Rural Center, so while you're taking in all the natural beauty, why don't you squeeze in a little exercise? The outdoor trails are a great place to start.
6. Play!
The wilderness-themed playground features the coolest activities for your little ones—the tree house, slides, swings, and climbing area are all a nice departure from the beach. There is also a boardwalk that provides a close-up look at Currituck's natural plants and grasses. The kids won't even realize they're learning something!
7. Catch a fish.
You and your family can enjoy some old-school bonding at the edge of our two fishing ponds stocked with brim, bass or catfish — and it's free!
8. See some talented horses.
The Rural Center plays host to a variety of horse shows from various circuits. With a 220'x100' indoor arena, there are horse shows year-round, featuring events like jumping and dressage. There are even stalls for rental, so you can bring your horse along on your next vacation. Check it out, then let your dog know he needs to step up his game.
9. Get married.
The Rural Center is a beautiful backdrop for your upcoming nuptials. Even if you're not an equestrian, the nature walks and ponds set the stage for a breathtaking affair.
10. Celebrate your birthday!
Puppy-themed party? No problem. Or maybe you fancy fishing on your birthday? Whatever your interest, the natural beauty of the Rural Center will enhance your special day and make it an unforgettable event, whether it's an intimate gathering or a birthday blowout!