As we head into the final months of a most unusual year, we would like to thank everybody coming to Corolla and the Currituck beaches for doing their part to keep our community safe. If you have never experienced the Currituck Outer Banks in autumn and winter, this is a great time to visit! Rates on vacation beach homes tend to be lower than in the peak seasons, and temperatures are still pleasant enough that you can walk along the shore and look out for the Wild Mustangs — some tour companies are still booking in the off-season, too, albeit by appointment only.
If you're looking for more to do on a late-in-the-year vacation than watch the waves, set aside a day or two in your itinerary to spend in Historic Corolla. Many attractions there have recently reopened to the public, and all are welcome to explore the natural beauty and engaging history of the Currituck Outer Banks. Please note: all venues at this writing ask that visitors observe statewide COVID-19 policies of masks, social distancing, and/or limitations on time.
The Outer Banks Center for Wildlife Education is open Monday through Friday from 9 a.m. to 5 p.m. Here one can explore multiple exhibits highlighting our feathered and multi-footed residents, including sea turtles, shorebirds, owls, and their respective habitats. The center also offers virtual events and programs for youth; see their online event calendar for further information.
You still have time to climb the Currituck Beach Lighthouse before it closes for the season on December 1. The observation deck at the top of the 220-step spiral staircase offers a gorgeous panoramic view of Historic Corolla and the Currituck Sound, as well as our famous beaches. The lighthouse is open daily from 9 a.m. to 5 p.m. Admission is $10 for visitors aged 4 and older; children 0-3 are free but must be secured in carriers.
Into lighthouse trivia? Impress your friends with these 21 facts about our lighthouse!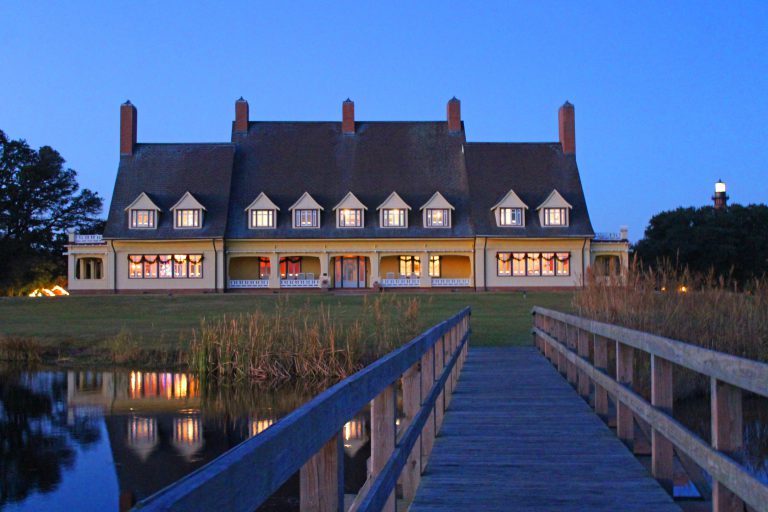 From the lighthouse, you're just a short walk to Whalehead, once a hunting retreat for industrialist Edward Collings Knight, Jr. and his family, now one of the most popular photo spots in Corolla. When you tour Whalehead, you'll experience the traditions and opulence of the 1920s upper class. Among the highlights of this restored museum home are Mrs. Knight's original Steinway piano and the elegant Tiffany glass sconces.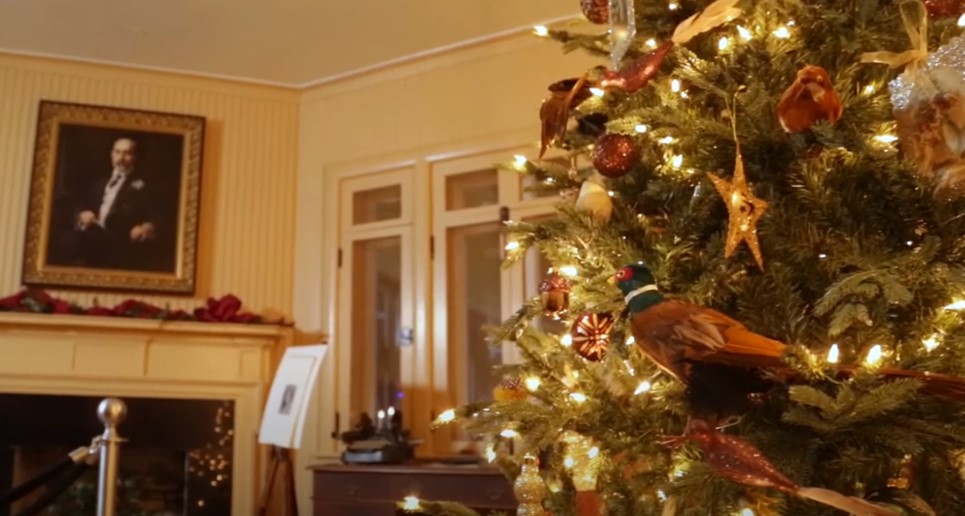 If you plan to stay after Thanksgiving, this is a great time to reserve a spot on the popular Candlelight Christmas tour at Whalehead, which features live holiday music and cookies! For more information on fall/winter tours and pricing, call 252-453-9040.
Is Whalehead haunted? What happened after the Knights left? Learn more about this historic landmark.
When planning your stay, be sure to check the Currituck County government website for COVID-19 updates. Our online visitors guides also provide valuable information on dining, shopping, and accommodation options. We hope to see you soon.