February is the month when minds and hearts turn to romance. Love is in the air, and it mixes so well with the salt-tinged breezes coming off the ocean here in Corolla. It's not too late to plan a romantic getaway to Corolla and the Currituck beaches this Valentine's Day. The off-season is a great time to visit. The shore is less populated in the summer, the weather is nice for long walks in the sand, and you may still see the Wild Mustangs frolicking in the surf. Why not surprise your sweetheart this year?
While many of our beach vacation rentals are sized to accommodate large parties, you may find cozier accommodations where you and your loved one can relax and enjoy the serenity of our beach landscapes. Have a special dinner for two catered, or indulge in a romantic dinner at any of our local restaurants open in the off-season. This year, with new businesses opening in the area, you also have the opportunity to toast your happily ever after with locally produced wine and spirits.
Here in Corolla and Currituck, we are developing our very own wine and spirits trail. Some of the stops are names you may recognize, while others are sure to become regular haunts for our visitors this year. If you imbibe and are looking for places to celebrate, here's where you can raise a glass: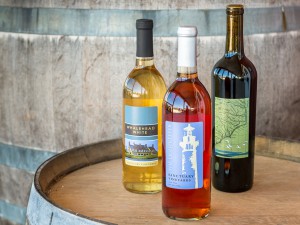 Sanctuary Vineyards
7005 Caratoke Highway
Jarvisburg, NC 27947
For over twenty years, Currituck County's premier winery has served a variety of delicious, locally-grown vintages. Fragrant whites and bold reds are available by the bottle, or you can enjoy a glass of your choice in their beautiful tasting room. This Valentine's weekend, Sanctuary is hosting the Love on the Run 5K, which includes a post-race wine, cheese and chocolate tasting party. See our events page for more information.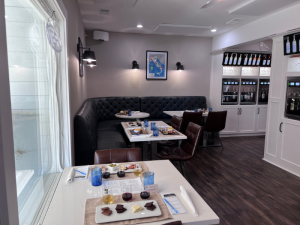 Wild Goose Wine Bar
793 Sunset Blvd D
Corolla, NC 27927
Tucked in Corolla's Timbuck II Shopping Village is a unique wine experience that pairs beautifully with a romantic outing. Wild Goose Wine Bar offers bottles to go, vintages by the glass, and tastings of up to forty different wines from around the world. Complement your wine with any of their gourmet food boards, and stay updated on tasting events and live music as announced on their Facebook page.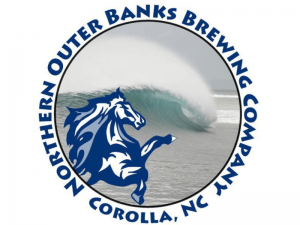 Northern Outer Banks Brewing
520 Old Stoney Rd, Suite J
Corolla, NC 27927
Corolla's first microbrewery offers a variety of beers, from pale ale to rich stout, and hard seltzers made from locally-sourced ingredients. Snacks are available for purchase, and occasionally the brewery offers subs from Bacchus to pair with their beer selection. Stay updated on hours and events like live music on their Facebook page.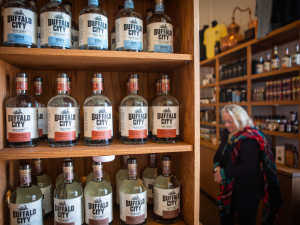 Buffalo City Distillery
8821 Caratoke Hwy
Point Harbor, NC 27964
Located on mainland Currituck just before the Wright Memorial Bridge, Buffalo City Distillery opened its doors last fall. The distillery offers guests an informative tour of the spirits-making process and the region's Prohibition-era history. Sample their selection of farm-to-bottle whiskeys and vodkas and follow their Facebook page for events. This Valentine's Day, Buffalo City is hosting a couples cocktail class!
Whatever you like for your Valentine's Day toast, you'll find your favorites to sip and savor in Corolla and the Currituck mainland. Browse our site for more romantic getaway inspiration, and don't forget to book your vacation home for your next summer vacation!