How nice is it to get away from work for a week or so and catch up on your reading? It's one of our favorite year-round activities in Corolla — be it relaxing in a beach chair near the shore or sitting on the deck of a luxury vacation cottage with that stack of paperbacks we've been meaning to read. Legal thrillers, romance, thought-provoking memoirs… there's no wrong book to bring on a trip to the Currituck Outer Banks.
Looking for recommendations for your next beach read, a perfect gift for that special someone on your holiday list, or, perhaps, some Outer Banks inspiration to delve into at home as we approach the winter months? First, let us tell you where to buy your next beach accessory when you're here:
Island Bookstore in Historic Corolla Village is the epitome of the quaint, small-town bookstore. Step inside this beautiful two-story structure and enter a reader's paradise. Island Bookstore carries a variety of titles ranging from local interest to popular fiction, children's and young adult favorites, and non-fiction travel and history. In summer, the store regularly hosts local and regional authors for signings and readings, so be sure to pick up a signed copy of a great new book!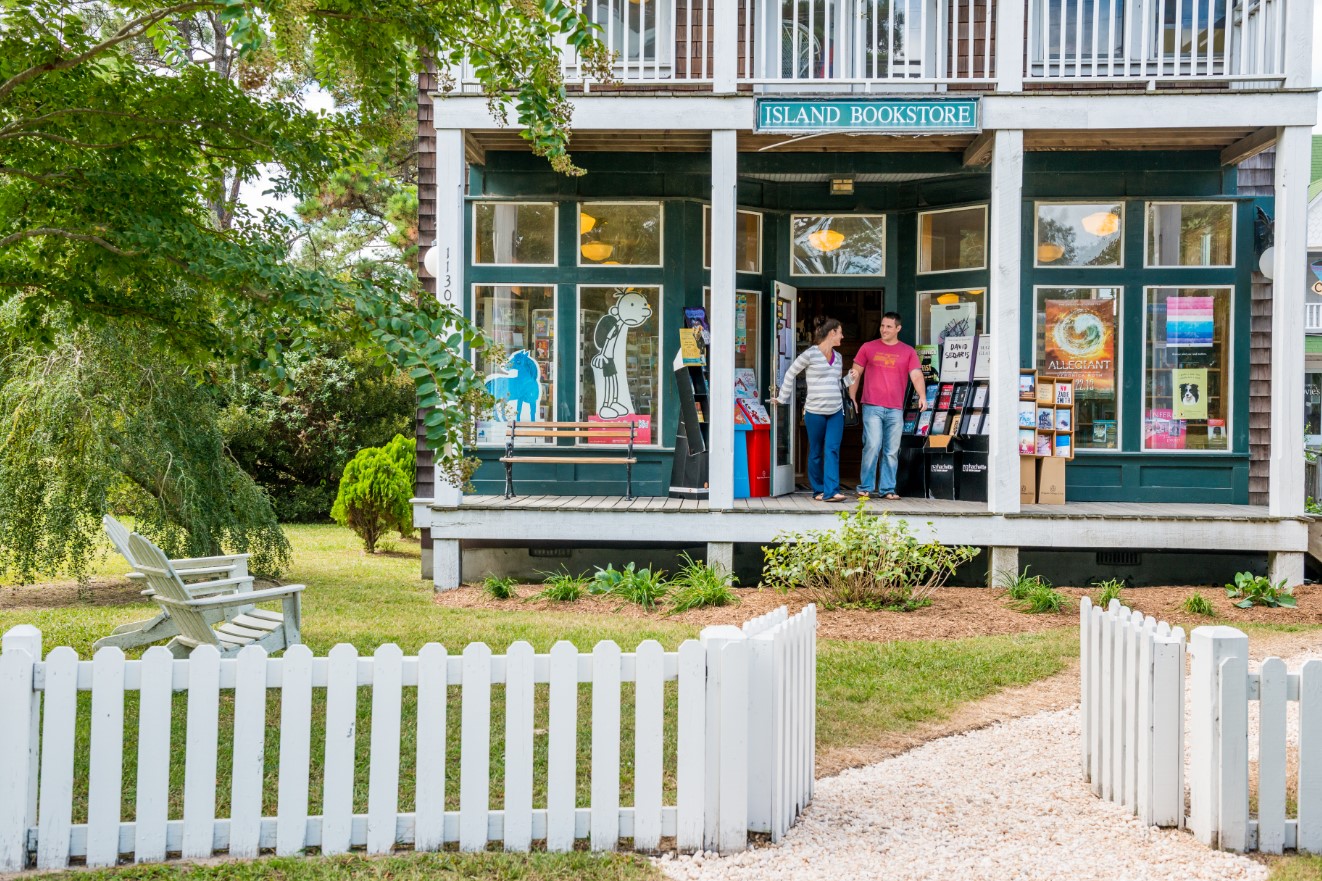 Read 'Em and Weep is a must-stop on the Currituck mainland. Located in Grandy, Read 'Em and Weep carries a large inventory of used books in every genre. Browse the shelves and you just might find an autographed treasure or that one rare book you've wanted to read all your life.
As you explore the Currituck beaches and mainland, Historic Corolla and Knotts Island, you may be interested in reading more about our history. Many authors, past and present, have either called Currituck home or found inspiration in our area's distinct heritage and wonderous stories. 
Travis Morris may be one of the more prolific storytellers of local Currituck history. A lifelong county resident who farmed, trucked produce, guided fishermen and duck hunters, and established Currituck's first real estate company – Currituck Realty –, Morris eventually added "author" to that impressive list of accomplishments. The legendary local published no less than eight books about Currituck County, many of which center on our maritime history and adventures in duck hunting. His 2014  book, Hand-Crafted Boats of Old Currituck: Fishing & Boating on the Carolina Coast, is a celebration of Currituck's boating heritage — the perfect companion for a visit to our new Maritime Museum.
Published this past summer, Memories of the Currituck Outer Banks: As Told By Ernie Bowden by Clark Twiddy recounts Bowden's vivid stories of Currituck during the heyday of its elite duck clubs and life-changing weather events. Bowden, a sixth-generation native of the Outer Banks, was another legendary local storyteller with a vast background (sailor, engineer, builder, farmer, horse trader, livestock mogul and Currituck County Commissioner), who, through the help of Twiddy's depiction, provides personal insight into nearly a century of history along our beaches.
History enthusiasts, especially of the early twentieth century, will want a copy of Susan Joy Davis's The Whalehead Club: Reflections of Currituck Heritage. This coffee table book features stunning photography of this treasured landmark, and a detailed history of the original club and its owners.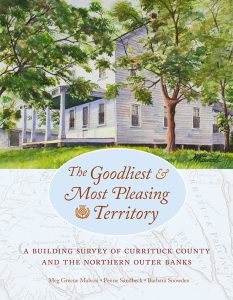 The Goodliest & Most Pleasing Territory: A Building Survey of Currituck County and the Northern Outer Banks* – penned by historians Meg Greene Malvasi, Penne Smith Sandbeck and Barbara Blythe Snowden – is a comprehensive coffee table account of the cultural, social, and economic history of Currituck as seen through 300 historic county buildings.
A Taste of Old & New: Family Recipes Collected by the Historic Jarvisburg Colored School* explores several stories and recipes that were synonymous with life in rural Currituck County and have been passed down from generation to generation over the years. Families lived off the land as farmers, hunters and fisherman and this backdrop fueled an array of these distinct northeastern North Carolina favorites.
Do you have a favorite book about or set in the Currituck area? Have you written one yourself? We'd love to hear about it!
* Available at the Currituck County Welcome Center