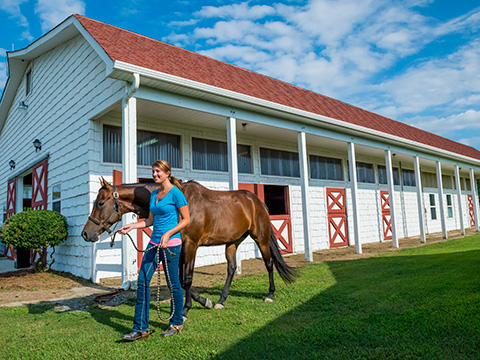 The Currituck County Rural Center is located off the beaten path in Powells Point, North Carolina. Right on the way to the Outer Banks, this beautiful 105-acre park is home to many educational, cultural and fun recreation opportunities for locals and visitors alike. We asked Cameron Lowe, Currituck County Extension Director, to share the top 10 fun free things to do there…enjoy!
Pack a picnic
The center has two picnic pavilions, a picnic platform overlooking the Currituck Sound and tons of open space.
Enjoy the playground
The wilderness themed playground features a tree house, bear, slides, swings and climbing area perfect for small to elementary aged children.
Bring your horse, come ride rain or shine
There are two outdoor riding rings, an indoor arena (in case of foul weather) and stalls available for overnight stays.
Tour the area by kayak
Take off from the handicap accessible kayak launch and enjoy the marked trails through the canals that lead to the Currituck Sound.
Enjoy the nature boardwalk
Take in the flora and fauna that live in this swamp forest from the raised boardwalk complete with interpretive signage. Be sure to bring your camera!
Fish in the ponds
Two stocked ponds are on the property as well as a shallow water canal.
Enjoy running for fitness
With plenty of open space and beautiful scenery, you won't even notice the miles.
Take your dog for a walk
This is a dog friendly park!
Attend an event
Horse shows, dog shows, tack swaps, camps, classes and festivals are just a few of the activities that are offered throughout the year. To find out about upcoming events and activities, visit the Currituck County Extension Center website: http://currituck.ces.ncsu.edu/
Plan an event of your own
As simple as birthday parties or as complex as a rodeo, the Currituck County Rural Center is available for private rentals.
How to get to the Currituck Rural Center:
Take 168 South to Powells Point, turn left on North Spot Road, turn left on Milburn Sawyer Road.
The physical address is:
184 Milburn Sawyer Road
Powells Point, North Carolina 27966
For more information, contact:
Cameron Lowe, County Extension Director
120 Community Way
Barco, NC· 27917
Phone: 252-232-2262