On Knotts Island, there's one place where you can literally find anything you need to enjoy a day in Currituck County. The Knotts Island Market is the area's only full-service grocery store with gas, and when you come inside you'll find there's so much more to the place. It's a favorite stop for locals and visitors passing through either via Pungo in Virginia Beach or the Knotts Island ferry. Seven days a week, all year round, the Knotts Island Market is here to serve you.
Depending on the season, the market closes around 9 or 10PM, but they are typically open early each morning for the breakfast shift. The grocery features a full-service deli where you can pick up some hot biscuit sandwiches, cold milk, and other goodies for a fishing trip. Yes, you can even buy bait there if you don't have enough! For lunch, there's fresh, hot pizza slices and sandwiches, and other home-cooked meals you can eat there or take home for dinner.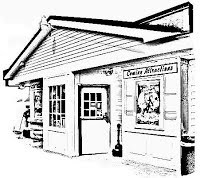 Knotts Island Market also serves at your anything and everything store while you stay in Currituck. Movie rentals, office supplies, auto accessories, and of course gas are available during business hours. You could spend an hour or more just looking around.
Knotts Island Market is easy to find on Knotts Island Road – it's not far from the ferry and a short trip into Virginia Beach without having to take any toll roads. Find something good to eat and something to take home today.
You might also be interested in:  Corolla Beach Rentals | Currituck Cottages | Wild Horses of Outer Banks