We say it often because it's true: nothing beats a relaxing Corolla vacation! For years, we have welcomed families from all over the country to our shores. One reason visitors choose Corolla and the Currituck beaches for a summer trip is–aside from the views, the Wild Horses, and the amazing food–for the luxury accommodations available in the many vacation rental homes overlooking the ocean. 
Our beach homes are spacious and able to accommodate multiple families–it's why our destination is popular for reunions and multi-generational vacations. Sometimes, though, a huge house isn't necessary for an ideal vacation. If you're looking for something a little different when it comes to Currituck Outer Banks accommodations – perhaps you're only looking to stay a few days (weekend getaway, anyone?!) or you're traveling solo or with a small group and don't require much space, Corolla is also home to a few amazing inns and hotels.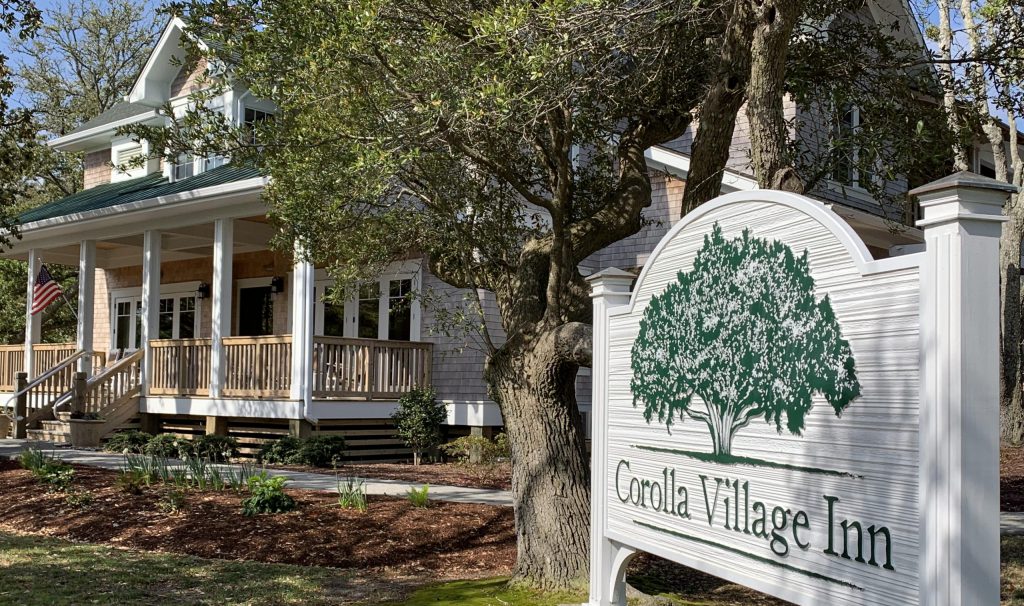 Corolla Village Inn
Located in Historic Corolla, Corolla Village Inn features twelve cozy rooms with private entrances and access to porches or breezeways, some with breathtaking views of the Currituck Beach Lighthouse and the sound. Each spacious room also offers a king bed and kitchenette (including a  Keurig coffee maker, mini fridge, microwave, dishes, drinkwear, and cutlery), comfortable sitting areas, local artwork, and free WiFi. A few rooms are also pet friendly. Conveniently situated 1/3 of a mile from the ocean and ¼ mile from the Currituck Sound in the heart of a peaceful, historic coastal village, the inn is a short walk or bike ride from several historical sites, quaint shops, and local dining options.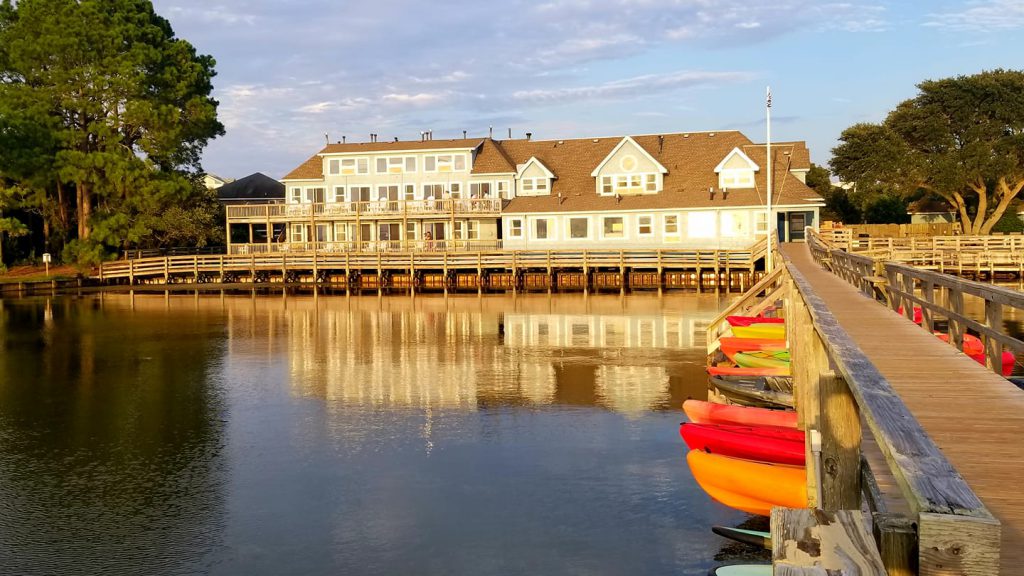 Inn at Corolla Light
If you're looking for a relaxing resort experience, the Inn at Corolla Light offers this along the calm waters of the Currituck Sound. This recently renovated inn offers unforgettable soundside views (the sunsets are unbeatable!) and over forty rooms and suites with various amenities–though all feature a mini-fridge, coffee maker, microwave, and a flat screen television. Guests can also enjoy free WiFi and continental breakfast, loaner bicycles, trolley service, and sports amenities like swimming pools, tennis courts, and a gym. The inn will also accommodate dogs if you make that request in advance.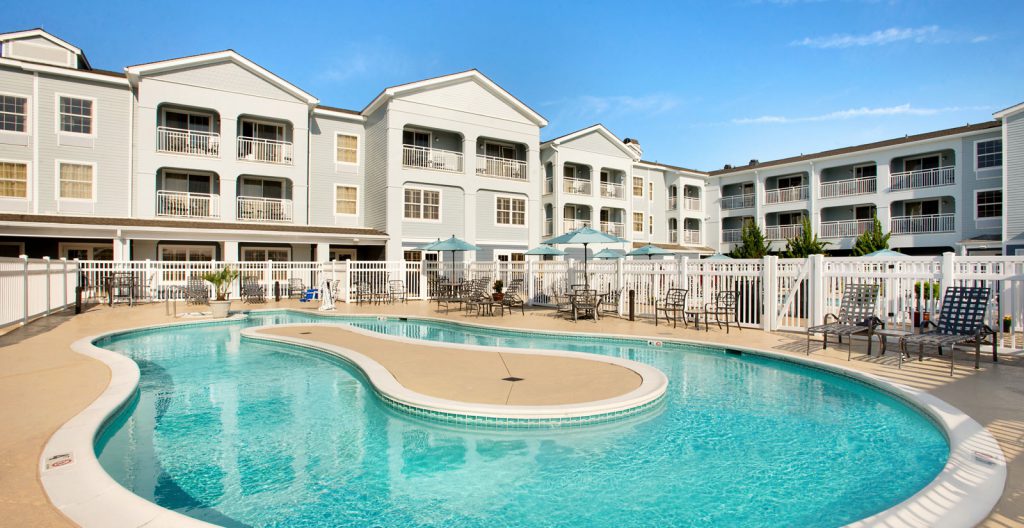 Hampton Inn & Suites 
Corolla's Hampton Inn & Suites is the only oceanfront hotel on the Currituck Outer Banks. Guests at this 123-room property have access to free WiFi, indoor and outdoor pools, a lazy river, fitness center, continental breakfast, and pet-friendly accommodations. Located a very short drive away are the Audubon Sanctuary and Center at Pine Island, the shopping and dining village of TimBuck II, Historic Corolla Park, wild horse tour operators, and much more. In addition, the property offers six meeting rooms and over 3,000 square feet of event space, making it a perfect destination for family celebrations, reunions, and corporate meetings. 
Wild Horse Inn
Corolla's newest inn, located between the lighthouse and  Currituck National Wildlife Refuge, is scheduled to open this coming Memorial Day weekend. The Wild Horse Inn will feature nine suites with kitchenettes and Keurigs, free WiFi and cable television, and either a private porch or deck for outdoor relaxation. Complimentary breakfast is provided to guests, and the inn will feature a cafe and lounge bar on the premises. A pool is planned for 2023. The Wild Horse Inn will provide an online booking tab on April 29; you can visit their website to check for updates.
Wherever you book an inn room in Corolla, we hope you find everything for a relaxing stay. Browse our Where To Stay section for more great ideas on where to lay your head at night. Don't forget to download or request our free visitors guide and mobile app, too, when planning your perfect Currituck Outer Banks escape.