Are you counting the days to your Corolla vacation? The season is about to begin and we cannot wait to welcome you back to our beaches. Whether this is your first time staying in one of our beautiful beach rentals or you are a repeat visitor, we hope you experience a memorable and safe summer.
We expect this summer to be our best yet, and to ensure everybody has a great stay we want to remind you of important information regarding parking and beach safety.
Beach Parking Permits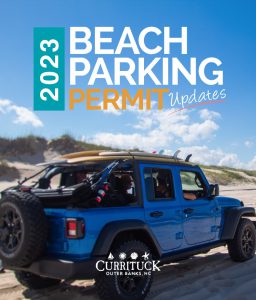 Permits are required for automobile parking on our beaches through the first Saturday in October. If you have rented a home in the 4×4 area, your rental management company or the property's owner will have your passes. Visitors to Corolla not staying on the beaches can purchase permits from the county online. The county limits permit sales to 300 a week, and some weeks sell out rather quickly, so it's advisable to reserve your permit as soon as you know when you're coming to the beach. Be aware that cars parked on the beach this summer without permits are subject to fines.
Please visit our Beach Driving Tips page for updated information on rules and regulations for vehicular beach access this season.
Lifeguards & Emergencies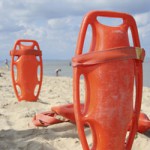 Lifeguard stations positioned along our beaches are manned daily from 9:30 am to 5:30 pm. Lifeguards also monitor the beaches on ATVs and 4×4 trucks from the county line to Penny's Hill during the day to offer assistance. When you come to the beach, mind any caution flags warning of rip currents or other risky conditions. For updated information on red flag beach conditions on Corolla's beaches, text SAFECOROLLA to 888777.
For information on what to do during severe weather conditions in Currituck, visit our Emergency Information page, which covers evacuation guidelines and information on re-entry after a storm.
Animal Safety
Leashed pets are welcome to visit the beaches in Corolla and Currituck County. There are no length restrictions on leashes, but they must be used at all times. Our Pets Information page offers best practices for visiting dog owners. As with people, pets must also remain a minimum of fifty feet away from Corolla's Wild Mustangs for their protection.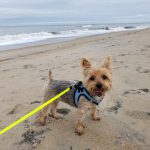 July and August are also sea turtle season in Corolla, which means you may have a chance to see these beautiful creatures emerging from their nests and crawling to the ocean. Do not, however, interfere with any nests or hatched turtles. Volunteers from the Network for Endangered Sea Turtles (N.E.S.T) are patrolling the beach to ensure the safety of this season's population. Learn more about the sea turtles on our beaches.
For tips on how to make the most of your visit to Corolla and Currituck County, download our free Corolla OBX App to your phone and check our Events page for everything happening on the mainland and in Historic Corolla. We hope you enjoy your stay!