Summer is in full swing on the Outer Banks of Currituck County, and there's still time to get your family or group of friends together for an unforgettable visit.
Stay for a week – or longer. There's great fun, events and relaxation for everyone.
Fishing, crabbing, swimming, surfing, dining, parasailing, hunting, golfing … how many more "ings" do you need?
Of course, no visit to the Currituck Outer Banks is complete without seeing Corolla's majestic herd of wild Spanish Mustang horses.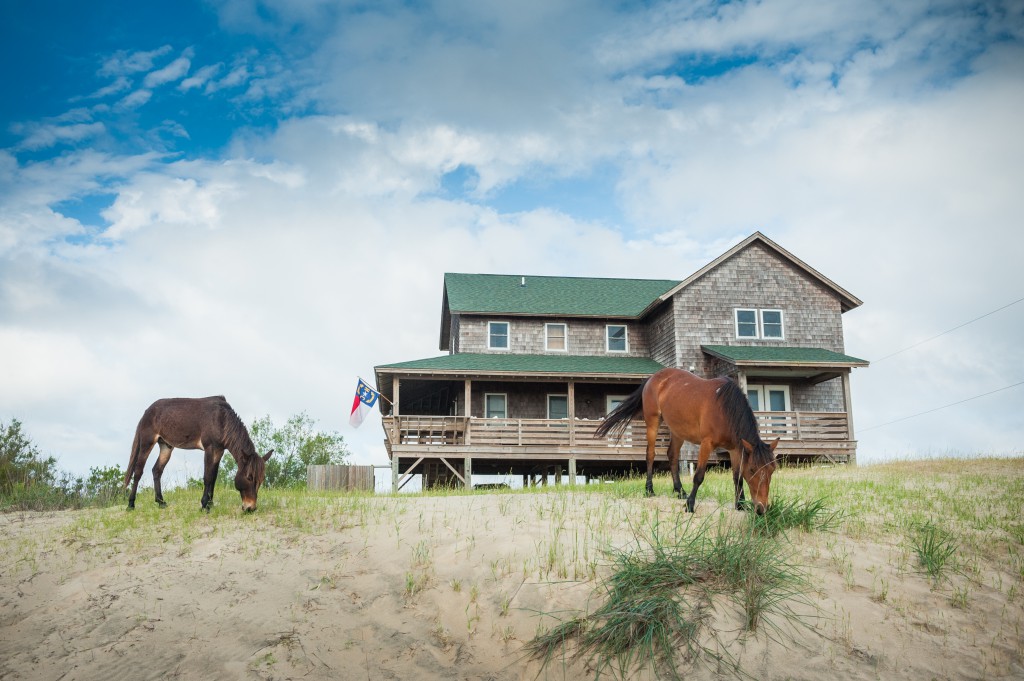 Brought to the Outer Banks by early explorers, the horses have roamed freely across these parts for some 400 years.
They are a sight you won't want to miss, but please remember that they are wild animals and protected by law.
Although it is illegal to intentionally come within 50 feet of the horses, several tour companies can get you within great picture-taking distance and teach you about the herd's past and present.
Booking a beach house is easy, too, and there are still plenty of homes for every taste and budget to rent this summer and fall.
From classic 2-bedroom beach bungalows to sprawling 24-bedroom villas, you'll find a wide variety of fantastic amenities like private pools, hot tubs, game rooms and more. Many homes are pet-friendly and handicapped accessible, too.
Summer is just getting started, and there are still plenty of available vacation homes to rent for an escape you and your guests won't soon forget. Explore available rentals and start planning your trip with a free Visitor's Guide. And be sure to join us on Facebook, too. We hope to see you soon. Happy summer!