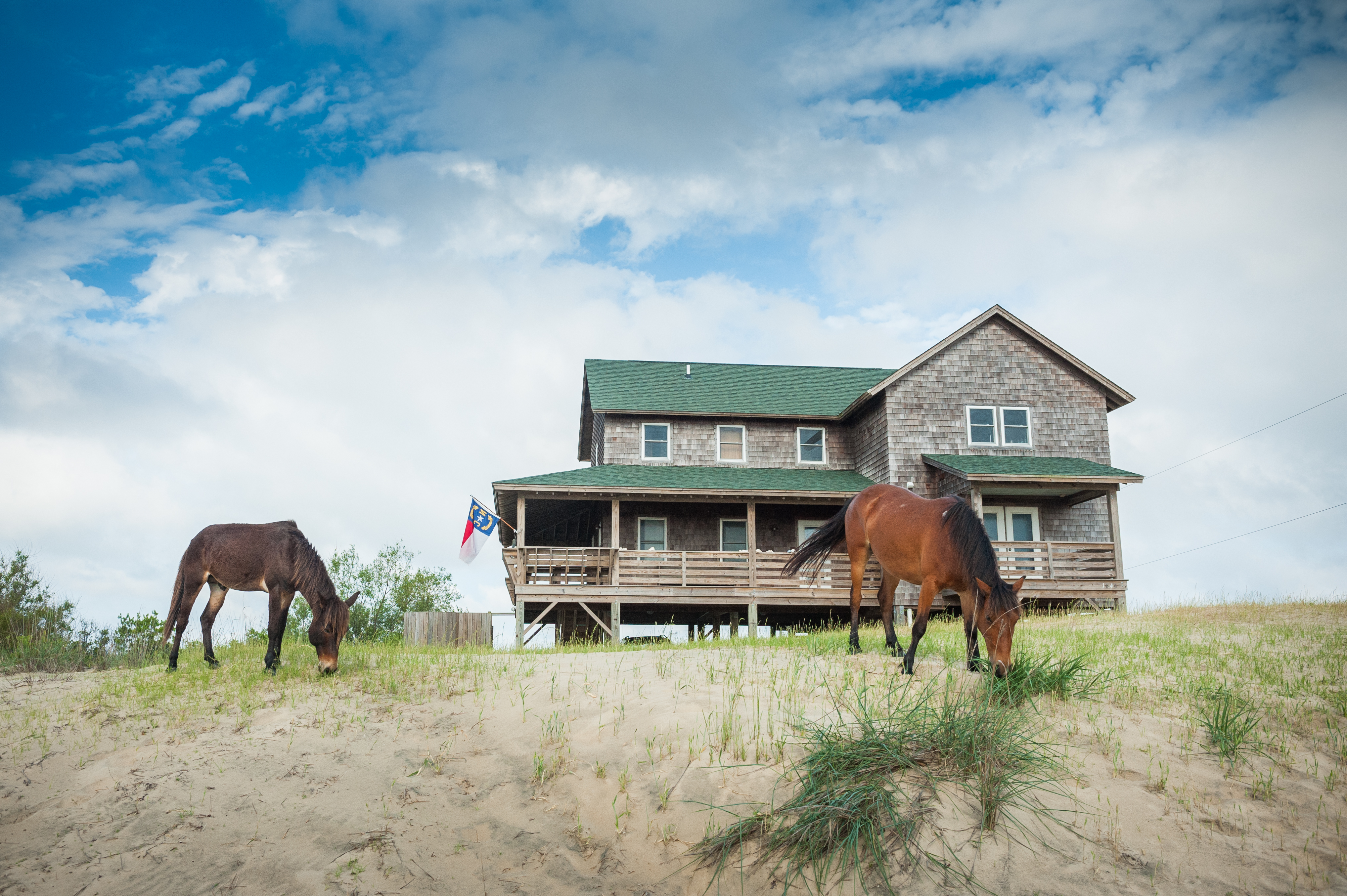 For the most part, locals love that Currituck County, located on the Outer Banks of North Carolina, stays a little bit under the radar. Beaches are uncrowded. Reservations come easy at local restaurants. Wild horses are able to roam the sandy beaches undisturbed. But locals also understand this is the kind of place people want to vacation. It's the kind of place where families can unplug, unpack and spend a week or more truly getting away from it all. Most people who visit Currituck County in North Carolina book Outer Banks vacation homes, but how do you find the right one? And what factors do you need to consider before renting in the area? Here's a quick guide with tips on how to find the right vacation property in Currituck for your next family vacation.
1. Find your spot. The first thing you need to know before starting a vacation home search is to know exactly where you want to be. Currituck County is home to a number of small residential communities that offer vacation home rentals, and each one is different. Do you prefer to be in a more secluded area where you are out of sight from your neighbors? Or do you want to be in the heart of where the action is? Would you prefer to be near shopping districts and dining areas? Among the communities you may find to your liking include Buck Island, which is within a walking distance to shopping and dining, and it has private beach access. The Crown Point community offers homes from 4 bedrooms and up, and it has a swimming pool and tennis courts. Many communities offer visitors the use of shuttles as well to help you explore the area. Take some time explore all the different communities to help determine what best suits your needs.
2. Decide on the basics for a rental home. First, determine what number of bedrooms you'll need in your vacation home. Do your kids want their own rooms? Or are they will to share? Will you need an extra room to invite guests or use it as a workspace? Do you plan to have gatherings with many of your friends? Carefully plan out what number of rooms is the best for you and your budget.
Also, another really important question to address is how close to the beach you want to be. Would you rather be right on water do you mind being a little further away. Beachside vacation homes will cost more, so you have to keep that in mind. Some beach homes will give you private access to the beach, meaning a portion of the shore will be reserved to only you and your family.
Finally, think about what you'll need while you're on vacation. Most vacation homes come fully furnished with microwaves, fridges, pots and pans, bathroom essentials, beds, sofas, televisions, tables, chairs and more. But if you have specific requests, you need to decide on those items before starting the vacation rentals search.
3. Find your property. The best place to start is on the Visit Currituck Vacation Rentals page, which lists out the numerous available properties in the area. Through the website, you will get a list of contacts to property managers and real estate agencies who can help you get started on your rental search.
4. Consider what else is happening during your planned vacation dates. Currituck hosts a number of fun events throughout the year, both recurring and annual events. For example, the county hosts weekly events such as Acoustic Sunset held every Thursday with free concerts at Sanctuary Vineyard. Summer events include Under the Oaks Art Festival, which features a wide range of talented artists and art auction at Historic Corolla Park, and Mustang Spring Jam, an all-day music festival. The annual 4th of July Celebration is popular every year with its spectacular fireworks show and other activities like a watermelon eating contest and cornhole tournaments.
Happy house hunting!