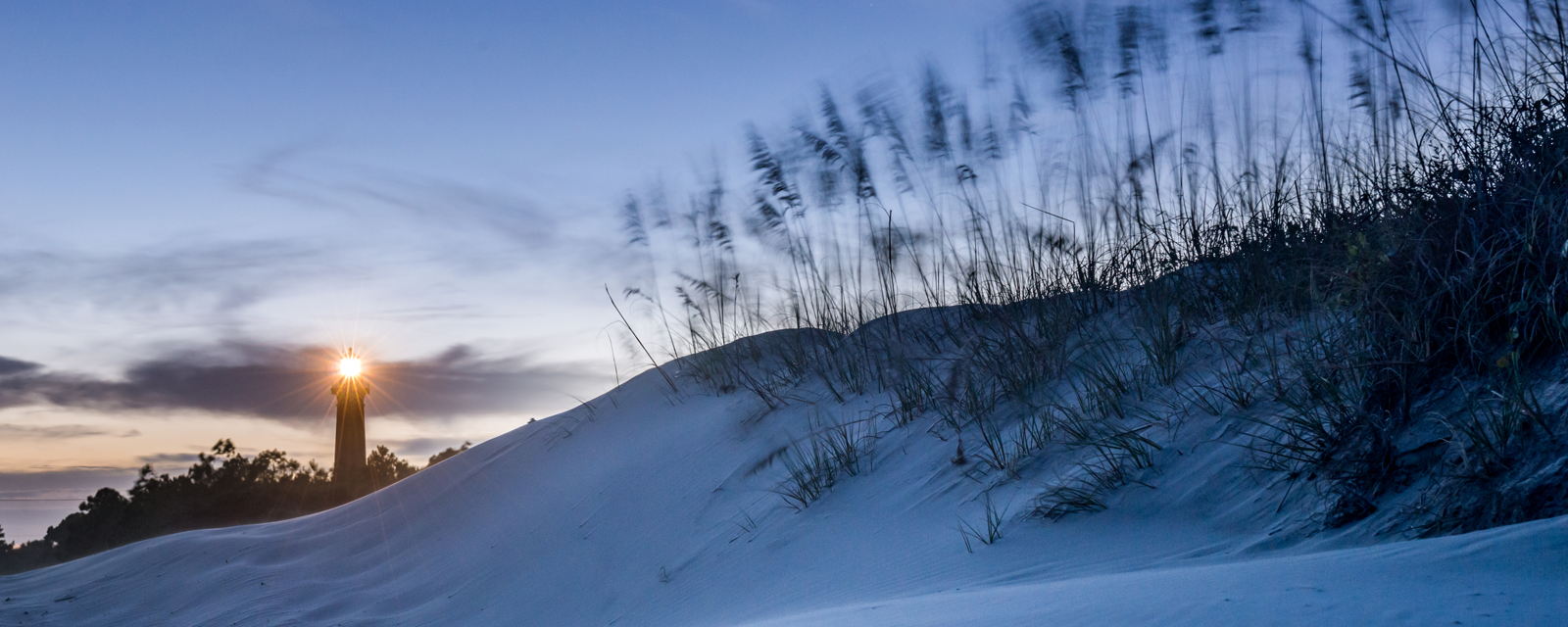 Holiday time is time to love. Where better to fall in love with your family and friends all over again than in a beachfront home along Currituck's Outer Banks? This time of year, the crowds stay home, leaving the windswept beauty of the wild northern seashore to you.
Imagine yourself here. Mark your days with the rising of the sun out of the Atlantic, and salute its departure with golden toasts over the Sound. Breezes stir the shaggy sea oats as the wild horses friskily wander the wide expanse of flat beach. Lose yourself in the solitude of a leisurely beach walk or grab a friend and set up an afternoon picnic in the sunshine while the waves nudge the shore.
The holidays are a wonderful time to experience the Currituck Outer Banks without crowds. Start your own traditions in this corner of paradise. Plenty of tucked-away spots make it easy to feel like this stretch of pristine shoreline is yours alone.
'Tis the Season for Seasonal Rates
In this less-visited season, you'll discover seasonal rates on beach houses and condos. Take your pick among beachfront sanctuaries fit for multiple generations of your family or share it with several friends. However many bedrooms you may need, from 2 to 24, you'll find options plentiful this time of year. You'll appreciate all the comforts of home with upgrades such as hot tubs, charming porches, fireplaces to take the chill off a cool night, and gourmet kitchens where you may cook in—or invite a personal chef to feed your crew. As the days wind down, picture yourself soaking in a steamy hot tub and counting the stars on a chilly winters eve.
Likewise, you'll find seasonal rates among many area activities, such as the wild horse 4×4 tours. The guides know where to find our iconic Spanish Mustangs galloping between untouched sand dunes along the Atlantic. And, nearby Currituck golf courses entice you with seasonal golf packages that please the pocketbook and scorecard. The Currituck Club on the northern end of the barrier island feels like a bit of the old country this season as the Atlantic weather creates dreamy views across the Sound.  Kilmarlic, The Pointe and The Carolina Club, located on Currituck's Mainland, offer additional challenging courses on which to test your skill.
Wining and Dining
Drop by one of the region's remarkable wineries or breweries. At The Weeping Radish Farm, owner Uli Bennewitz leads Beer and Brat as well as brewery tours each week—call ahead and make a reservation. Select some bottles of wine to take back to your vacation home from Sanctuary Vineyards in Jarvisburg, where the wine tastings warm up a winter's afternoon with a fruity taste of the earth and where you might run into owner John Wright.
Winter dining near Currituck can be as simple as fresh local seafood (don't miss our striped bass and oyster dishes that are at their best in winter) or even hearty, taste-tempting wood-smoked barbecue. Locally owned restaurants enjoy the camaraderie of sharing time with guests when they can focus on customers and special meals.
Explore and Stay Fit
Adventurers know Currituck has wonderful winter activities. Rent a fat-tired bike to pedal by the sea or to wander over to view the Currituck Beach Lighthouse (check the lighthouse seasonal schedule for viewing). While only those inclined to be polar bears tend to dip into the ocean this time of year, you can still join in watersports. Workout your abs on a stand up paddleboard along our scenic waterways, or paddle a kayak on a dolphin- and bird-seeking journey in the Sound. Tennis players may choose from indoor clay courts or in a vacation home neighborhood. Up on Knotts Island, the Mackay Island National Wildlife Refuge is home to over-wintering birds and waterfowl; it's a perfect spot to spend a day bird watching, biking, fishing, kayaking, and making winter memories. And in Currituck, our winter memories may easily become holiday traditions.