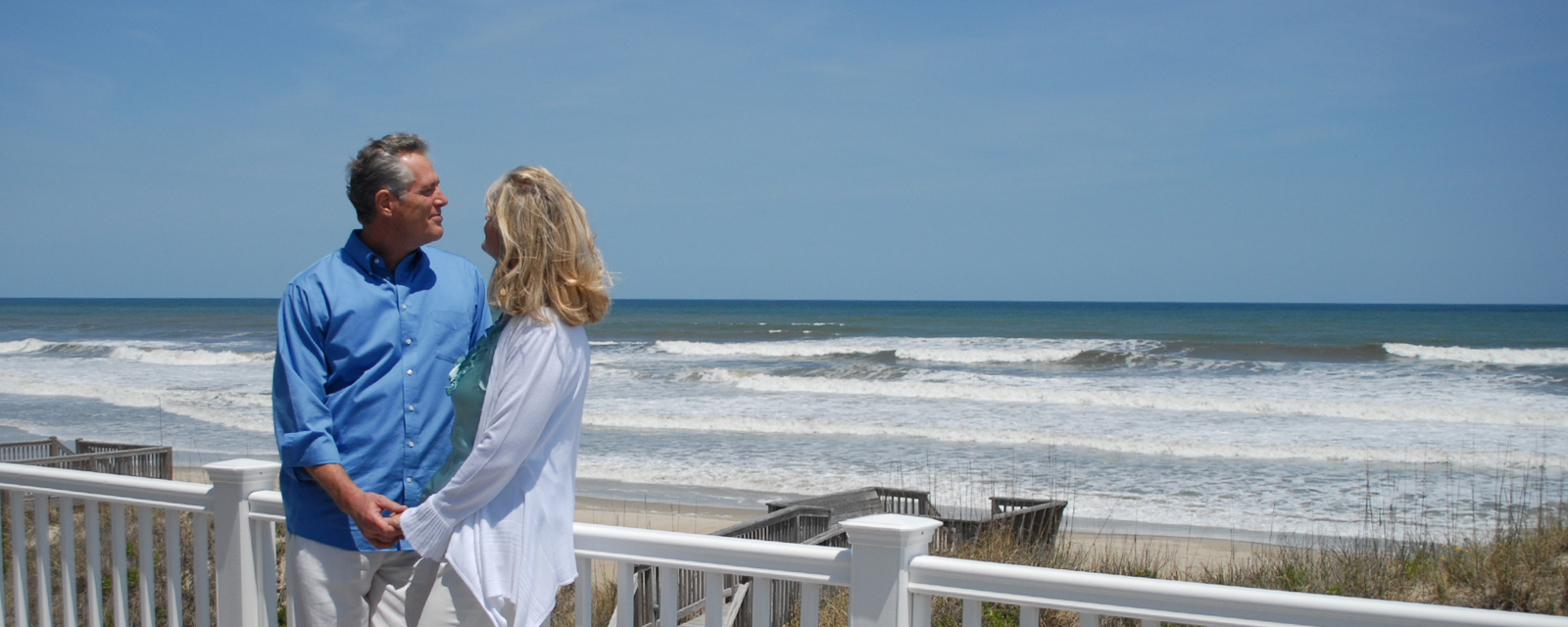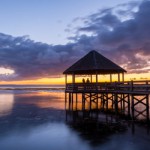 Sure, USA Today may have named the region a Top 10 Beach, but the world still hasn't figured out the magnificent getaway that is Currituck, North Carolina, situated on the northern edge of the Outer Banks. Now is your chance as a couple to steal away for a quiet yet active-as-you-wanna-be retreat to this beautiful stretch of Atlantic Ocean beach before everyone else figures it out. Heck, grab a couple of friends while you're at it, as this destination, which is full of magnificent vacation homes, can easily accommodate a groupas well.
Here are 8 reasons why you and your better half will be glad you discovered this hidden gem in the Outer Banks: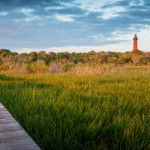 1)    Natural Romance – Currituck doesn't have to try hard to be romantic; it just is. With sea oats swaying in the breeze, larges swaths of untouched beaches that have been home to wild horses for hundreds of years and sunrises over the Atlantic and sunsets over Currituck Sound that are second to none, it's just part of the fabric. Kick back on the beach with a glass of wine and a picnic lunch and enjoy views of the historic Currituck Beach Lighthouse while listening to the waves lap the shore. Romance? Check!
2)    Eat to Your Heart's Content – How many restaurants can you sample on your Southern retreat? Currituck offers something for every palate from delicious North Carolina-style-vinegar-based BBQ and fresh local seafood to yummy ice cream shops and the ultimate: a personal chef who will come to your beach home and whip up a meal just for the two of you.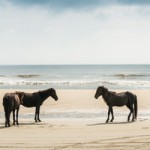 3)    Adventure Awaits – If you're a couple who loves to stay active, Currituck won't leave you wanting. Get up close to wild Spanish mustangs on a 4X4 tour, hop on your bike to pedal bike paths and beaches and see if you can beat your significant other in a tennis match. The water also beckons with stand up paddleboarding, kayaking, jet skiing and you might even give surfing or parasailing a whirl. Don't forget to snap a pic for Instagram!
4)    Just Like Home – No need to leave the comforts of home behind when you get away to Currituck. The area's vast selection of vacation homes let you spread out for alone time and then snuggle up on the sofa together for a quiet night in. Let your inner chef loose in their full kitchens or enjoy a dinner on the grill around the pool followed by a dip in the hot tub. Multiple couples can vacation together with plenty of room to accommodate everyone in the many spacious options.
5)    His and Hers Activities – Want to split up the guys and girls for a boys and girls' day out? No problem. The area boasts six highly-rated golf courses and plentiful local fishing that may pique the guys' interest, while the ladies may want to spend a day at a Currituck-area spa or perhaps enjoying some retail therapy, browsing local farmers' markets for fresh produce, antiques stores or the popular Monteray Plaza and Timbuck II Shopping Plazas.
6)    Sip and Swirl – Currituck is home to two vineyards(Sanctuary and Martin's) that are open to the public for wine tastings. See what strikes your fancy and carry a bottle (or two) back to your vacation home, and you might as well bring home a bottle as a souvenir or gift for family and friends, too.  And don't forget a stop at the Weeping Radish Brewery & Restaurant, North Carolina's oldest microbrewery.
7)    Steppin' Out – While Currituck is not known for its raucous parties, there are several options for a night out. Head to the local comedy club for a laugh or catch the latest blockbuster at Corolla Movie & Bistro.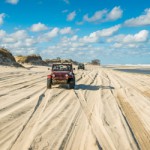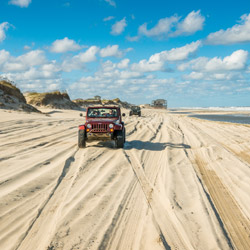 8)    Privacy – Currituck offers unparalleled privacy on an island with just one 2-lane road going both in and out: take time to enjoy all the natural beauty en route. You'll find quiet beaches for strolling while holding hands, private homes for time spent together and a peace and serenity that you so desperately needed after leaving the daily grind behind.
For more information about a couple's getaway to Currituck Outer Banks in North Carolina, visit www.visitcurrituck.com.