* IMPORTANT RODEO UPDATE (11/5/21) *
Due to weather and wind, 

the November 6 Bulls & BBQ rodeo has been cancelled along with music, entertainment, food and craft vendors. The reschedule date is April 9, 2022 with a rain date of April 10, 2022

. Tickets already purchased will be good for that date. If you purchased tickets to pick up at Will Call, we will hold them for you. If you wish a refund, please call the Moyock Welcome Center no earlier than Wednesday, November 8. We will begin processing refunds at that time.
The Kansas City BBQ Society Competition and the People's Choice BBQ Tasting Competition will go on as scheduled. Tickets for the People's Choice are $10 and proceeds go directly to the Currituck 4H Back Pack 4 Kids.
Currituck Travel & Tourism regrets the cancellation, but the weather forecast is not looking good for the rodeo.
Last year the pandemic forced us to adapt the annual Currituck Bulls & BBQ event to live streams of the barbecue competition and musical performances. We vowed to try to have a full event open to the public in 2021, and we intend to come back like a bull charging out of its gate! Everything you love about this signature fall celebration returns to the Currituck County Rural Center on November 6th, and we hope to see you there.
  The Best in BBQ
Is your mouth watering yet? The 2021 Bulls & BBQ event is but one of 500 barbecue competitions sanctioned by the Kansas City Barbecue Society, the foremost authority on American barbecue. The pitmasters registered for this year's competition will set up on the grounds with their grills and smokers, preparing meats to be judged in four KCBS categories: chicken, pork ribs, pork, and brisket.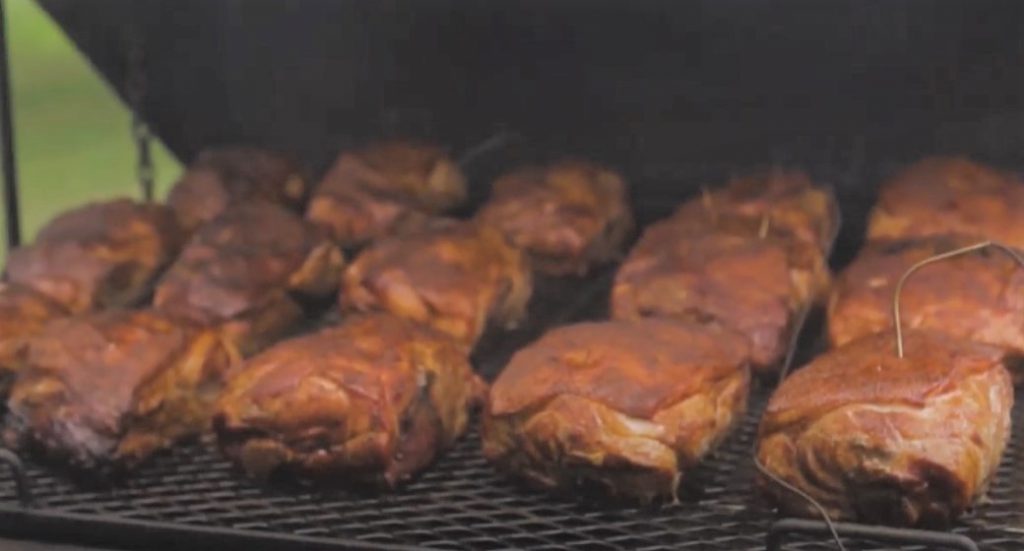 Trophies and cash prizes awarded in these categories are decided upon by Certified Barbecue Judges. This year, we're bringing back the People's Choice Competition, which means you have the opportunity to sample succulent barbecue from all the teams. 
Tickets for the People's Choice tasting are $10, with proceeds benefiting Currituck 4-H Backpack for Kids. Tickets go on sale at the gate at noon and last until 2:30pm or until they sell out. The tasting competition begins at 1:45pm and lasts until 3:00pm or until the barbecue is gone.
  Food, Family, & Fall Fun
If your cravings lead you away from pulled pork, a host of other local food and beverage vendors, including the Beer & Wine Garden featuring Sanctuary Vineyards, are setting up at the rural center to satisfy your appetites.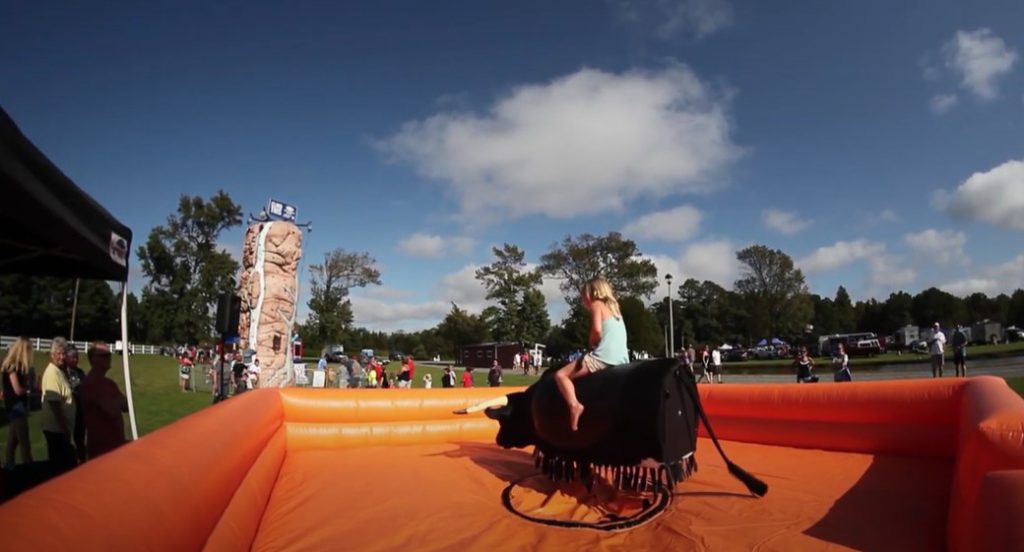 The Anything Goes Craft Market, held before the rodeo, will showcase local artists and businesses. This is the perfect opportunity to find unique gifts and get a head start on holiday shopping! If the young ones get restless before the big rodeo, the Kid's Zone offers family-friendly entertainment, including a petting zoo, mechanical bull, and inflatables.
  Ride 'Em!
Advanced sale tickets for the rodeo may be purchased until November 5th, by 4:30pm, at the Moyock Welcome Center. The hours for the Welcome Center are 9:00am to 5:00pm (7 days a week) … or purchase tickets via phone by calling the Moyock Welcome Center at 252-435-2947 with your credit or debit card. Tickets purchased via phone can be picked up the day of the rodeo at "Will Call" beginning at 2:00 pm at the rodeo ticket tent.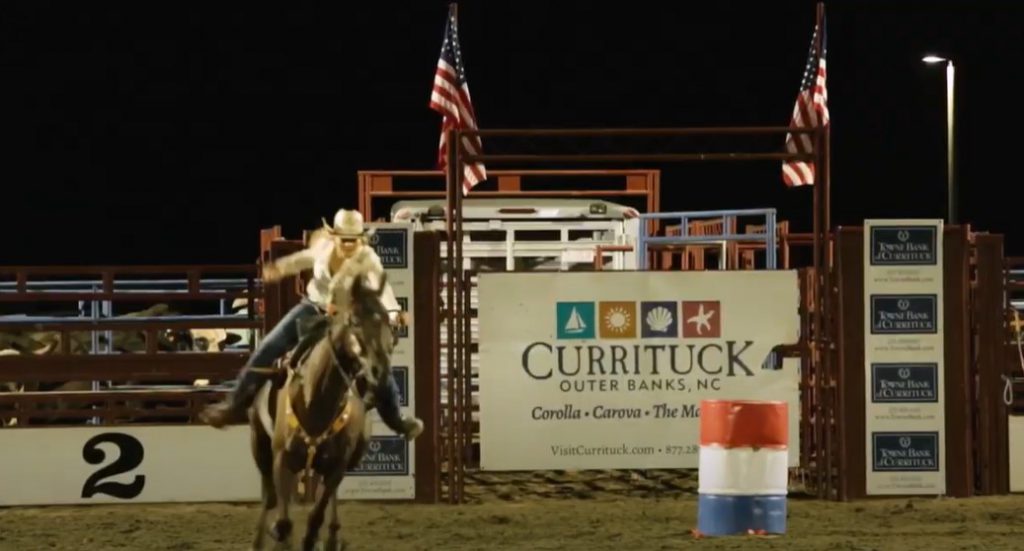 Tickets will also be available for purchase on November 6th, at the CCRC beginning at 2:00pm.
The schedule for the 2021 Currituck Bulls & BBQ is as follows. Events and times are subject to change.
KCBS BBQ Competition

People's Choice BBQ Competition (12 – 3pm)

Mechanical Bulls rides (12 – 3pm)

Axe Throwing (12 – 3pm)

Live music from Manteo Murphy (1:15 – 3pm)

Kid's Zone (12 – 3pm)

Anything Goes Craft Market (12 – 3pm)

Local Food Vendors (1 – 5:30pm)

Beer & Wine Garden (1 – 5:30pm)

Rodeo (3 – 5:30pm)

KCBS Awards (4:15pm)

People's Choice Awards (4:45pm)
  2021 Ticket Prices
$15 – Advanced Adult Ticket (13 and older)

$10 – Advanced Children's Ticket (6-12 years old)
$45 – Advanced Sale Family 4 Pack – 2 adults and 2 kids (Kids are 12 or younger)
$10 – BBQ Judges and Cook Teams (Day of Event)
$20 – Day of event Adult Ticket (13 and older)
$15 – Day of event Children's Ticket (6-12 years old)
$65 – Day of event Family 4 Pack – 2 adults and 2 kids (Kids are 12 or younger)
Children ages 5 and under are free. Visit the official page of the 2021 Currituck Bulls & BBQ for more information, and follow Currituck OBX Events on Facebook for updates.