Family oriented, gorgeous, wide beaches inhabited by wild horses, and fabulous award-winning restaurants, Currituck on North Carolina's Northern Outer Banks remains somewhat of a hidden gem. For sports and nature enthusiasts, the Outer Banks is a paradise with its splendid parks with hiking trails where you can see various types of wildlife as well as a cluster of small islands off the coast easily accessible by boat that house their own unique habitats. Whether you're traveling through or planning a lengthy stay, Currituck is a destination that won't disappoint in 2017. Here are 12 of the top things to do and see in Currituck this year.
1. New Waterpark. Be among the first groups to visit H2OBX, a waterpark slated to open early summer 2017. Some are already calling the $46 million park one of "the most innovatively designed and uniquely located waterparks in the world." It will feature more than 30 waterslides, two gigantic wave pools, a lazy river and tons of water rides. The park will pay homage to the Outer Banks area with fun themed attractions including a Wright Brothers flyer bar. And this park isn't just for kids; adults can book one of 50 private cabanas with first-class service and complimentary Wi-Fi.
2. Memorial Day Beach Blast. Bring your lawn chairs or blankets and join us for a fun day of beach music and activities.  Memorial Day Beach Blast in Historic Corolla Park is a fun family oriented music festival from noon to 5 p.m. at this picturesque sound side park that's home to the famous Whalehead Mansion from the 1920s. During Beach Blast, local and regional musicians perform live, visitors dance on the lawn dance floor while some compete in a cornhole tournament.  Bring the entire family as there are plenty of children's activities such as games, tattoos, and a bounce house.  Food and drink vendors will be placed throughout the park.
3. Under the Oaks Art Festival.  The Annual Under the Oaks Art Festival also takes place in Historic Corolla Park by Whalehead under 80-year old live oak trees that surround the mansion and fill the park. Event attendees can look through the works of more than 50 artists and artisans from across the country and purchase items to take home.  Come out and browse the unique items and while you're there, bid on a silent auction item and have lunch by the Currituck Sound. 
4. 4th of July Celebration.       Each year, Currituck County Travel and Tourism hosts another big event—the 4th of July Celebration. On July 4, 2017, the park will be filled with vacationing families as well as locals enjoying live music, food vendors,  and games. This is a family oriented, fun-filled day with children's activities, games and competitions like a watermelon eating contest. Whatever you do, don't leave before dark, because that's when the massive fireworks display takes place, lighting up the sky over the Currituck Sound.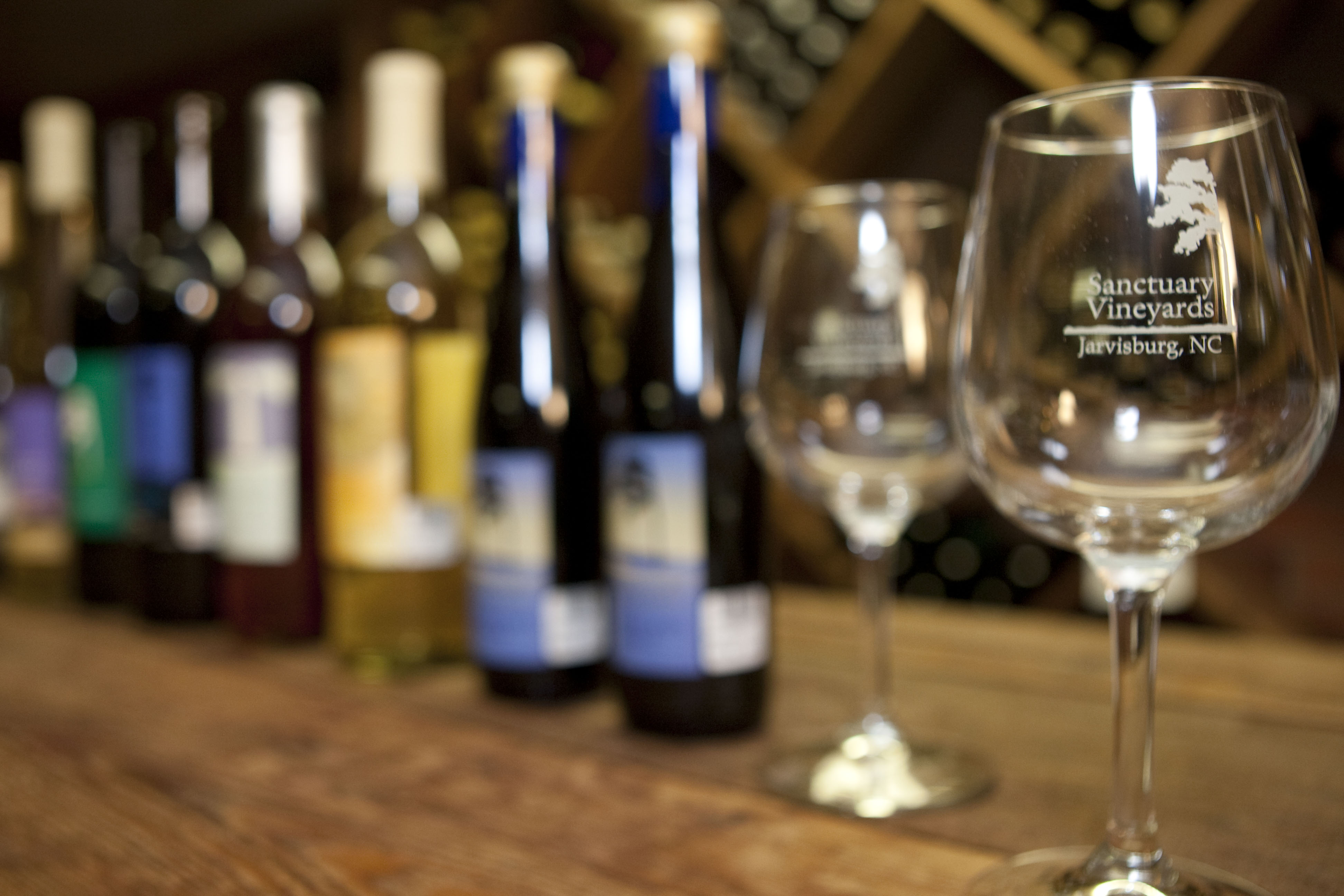 5. Whalehead Wednesdays. If you find yourself here during the middle of the week this summer, don't miss Whalehead Wednesdays.  Local vineyards such as Sanctuary Vineyards and Vineyards on the Scuppernong will share their wines and guests can enjoy wine tasting at Historic Corolla Park each Wednesday from 3 to 7 p.m. We also have beer tastings of Weeping Radish brews.  Locals and visitors bring lawn chairs and blankets to the park to listen to live music and sip on the local wines and beers as the sun goes down.  Wine-tasting tickets cost $15, non-drinkers are free.  There are also lawn games set up in the park and some activities for children so bring the entire family.
6. Carova Beach. If you are adventurous and drive a 4 x 4 vehicle, a drive to where the road ends in Corolla, Carova Beach, is a must.  Coastal Living readers voted Carova Beach the No. 1 beach out of 20 options chosen by the editors in a recent best beaches poll. Enjoy a day of sun, surf fishing, and playing in the Atlantic.  While you're there, you may even have a wild horse sighting.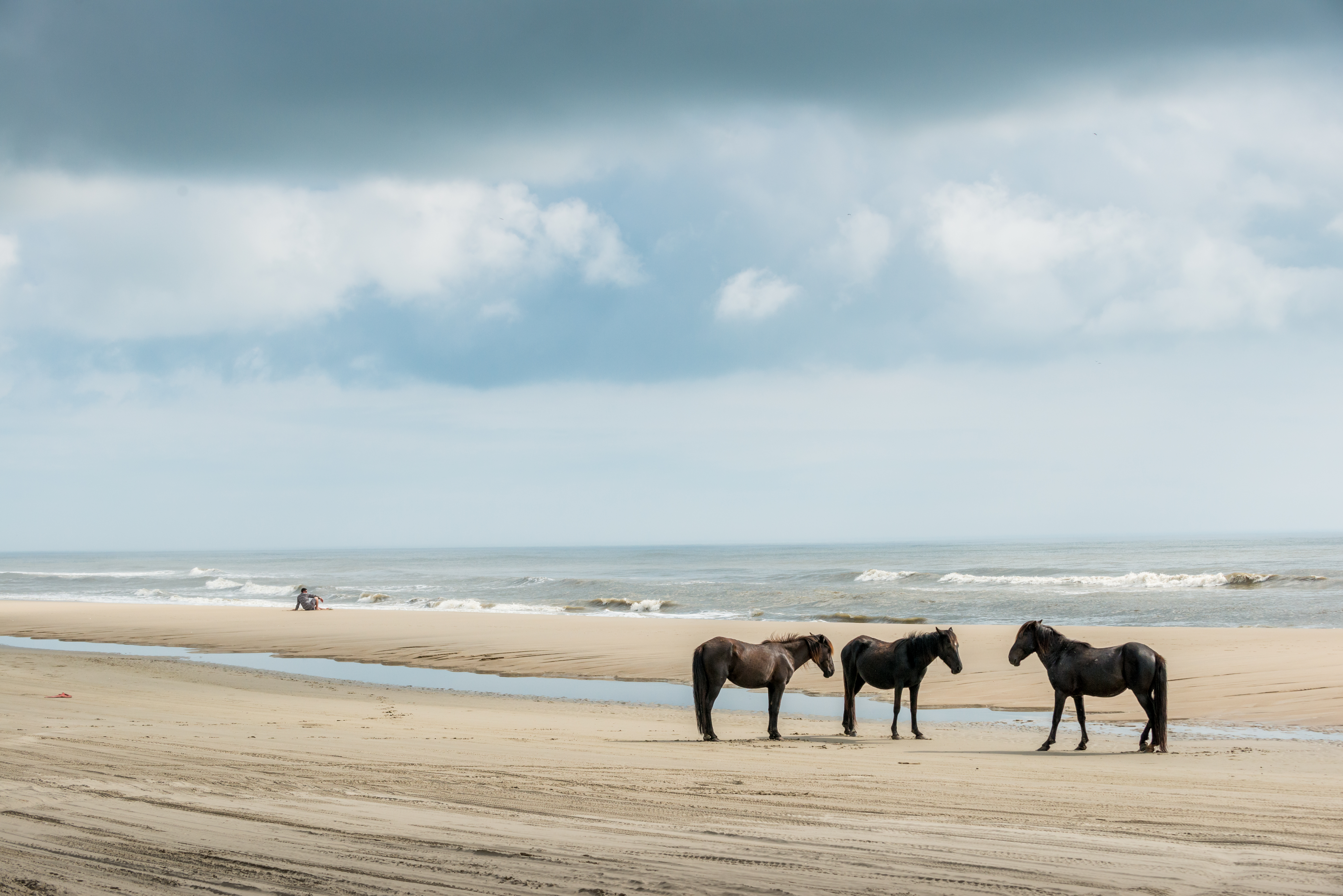 7. Currituck's Wild Horses. Where the paved road ends in Corolla, you'll find sandy beaches accessible only by 4 x 4 vehicles.  It is on this stretch of beach from ocean to sound that is home to the legendary Corolla wild horses.  If you don't drive a 4 x 4 vehicle, you may take a tour from one of the outstanding wild horse tour companies. The wild horses of Currituck remain the coolest locals to come across on the Outer Banks.  For a better chance to spot the horses, check out this guide to all the best places to see them.  Please remember, the Corolla wild horses are wild so, for your safety and the safety of the wild horses, please do not approach or come within 50 feet of the horses and please do not feed the horses.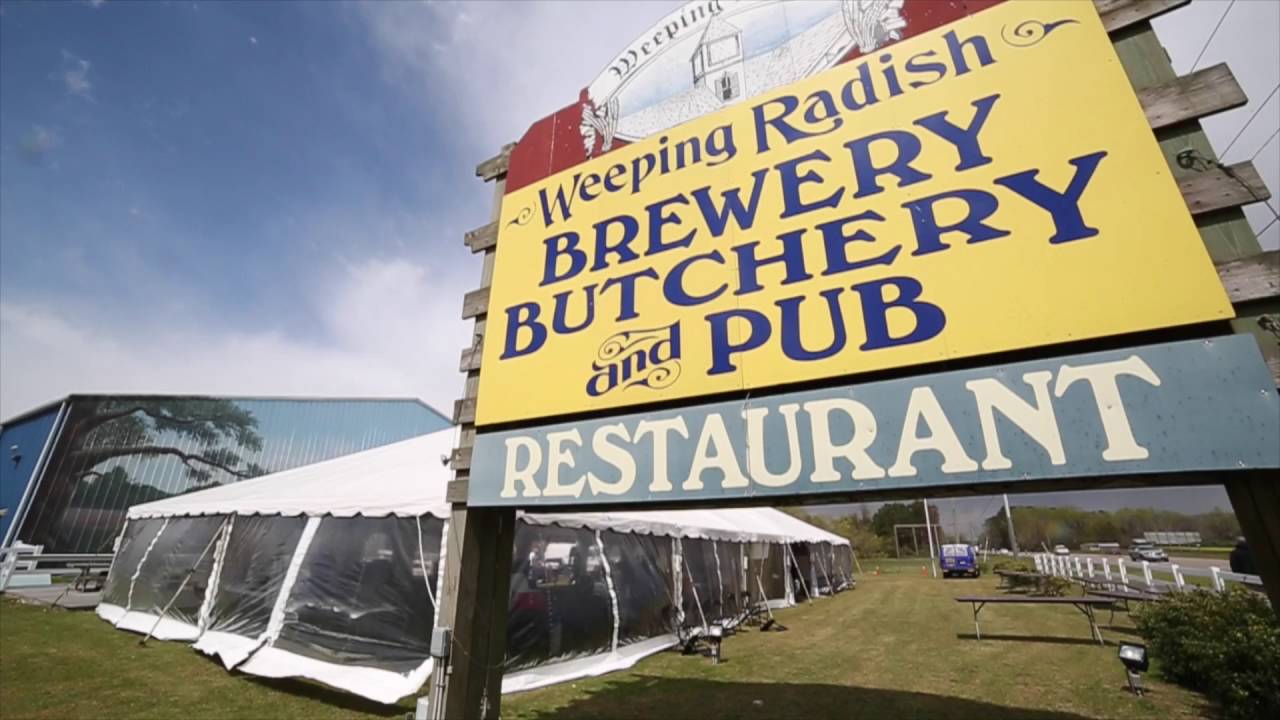 8. Weeping Radish. This year, take a day during your trip to Currituck to visit the oldest microbrewery in the state. The Weeping Radish is a cool destination in Currituck County, located on a farm with grazing livestock. Inside is a pub that serves Bavarian dishes like bratwursts, schnitzels and smoked pork chops (all marry perfectly with its brews). After sipping beer and devouring sausages, take something home with you from the on-site butchery.
9. Heritage Festival. If the idea of barbecued meat and a cold pint of beer make your mouth water, then Currituck is the place to be in September for the Heritage Festival – Bulls & BBQ Edition. At the fall event, which takes place at the Currituck Rural Center, top grillers compete in cook-offs for the best ribs, pulled pork and more. There's also a rodeo, featuring bull-riding competitions and more, plus some interesting family-centered exhibitions with antique tractors and livestock. Other cool things for the kids to do include a bounce house, rock wall and competitive games.
10. Historic Corolla. Historic Corolla Park is a go-to destination throughout the year for fun local events, but there are a number of other cool things to do in the small Corolla community, which was virtually untouched until about three decades ago, according to a recent ABC News Travel story. "Even after a boom of development in the 80's, you can still see much of its original beauty," the story notes. Of course there's Whalehead, the well-preserved Art Nouveau-style mansion with bright yellow exterior paint, copper roof and solid mahogany doors. You can visit Whalehead anytime between 10 a.m. and 4 p.m for tours to learn about the people who once lived there and how the mansion prospered through the ages. Other notable landmarks and places of interest in Corolla include the historic Currituck Beach Lighthouse, Historic Corolla Village, the historic footbridge, and the Wildlife Education Center.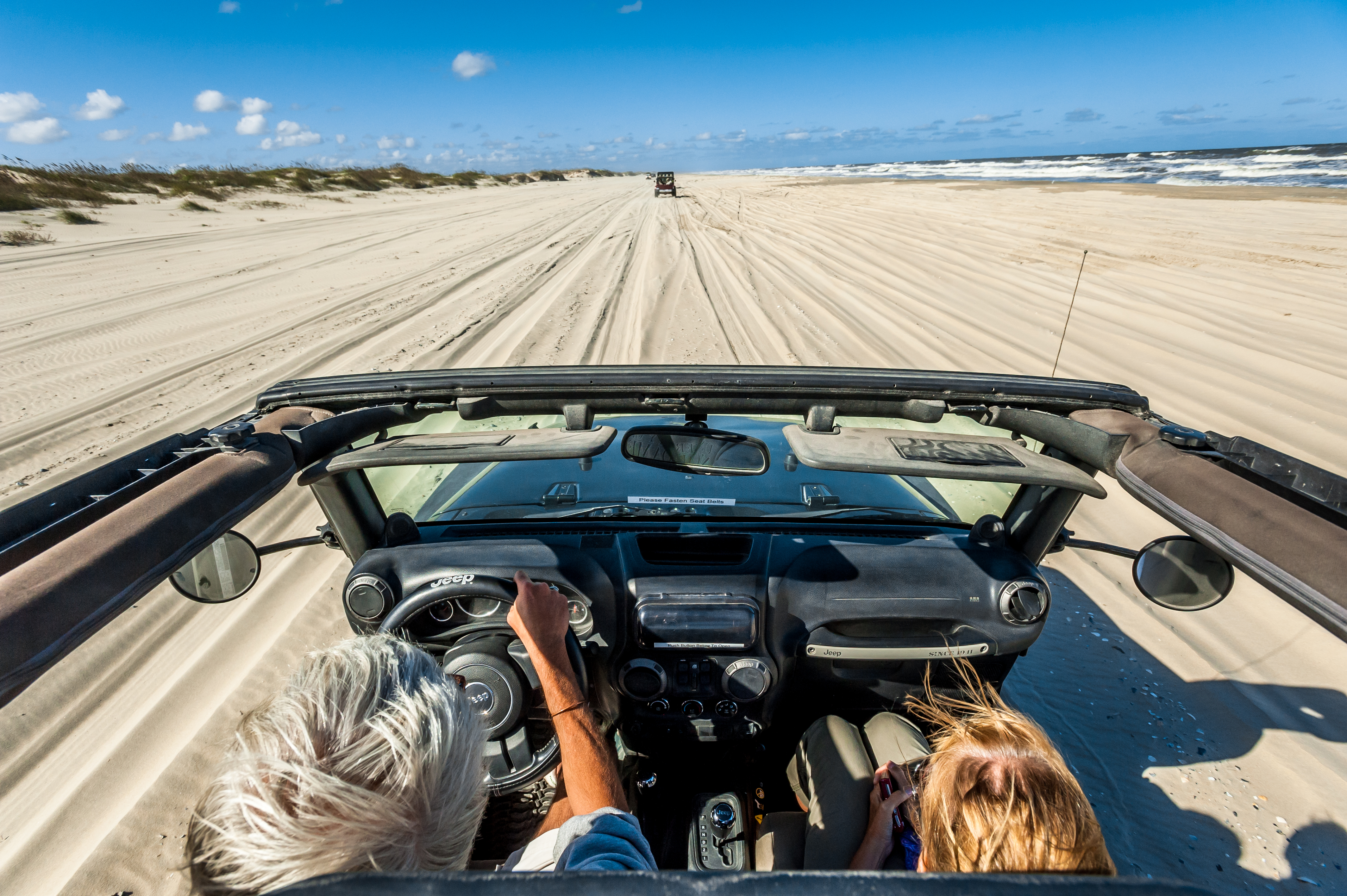 These are just some of the best things to do in Currituck and North Carolina's Outer Banks in 2017. See more ideas on our blog throughout the year.