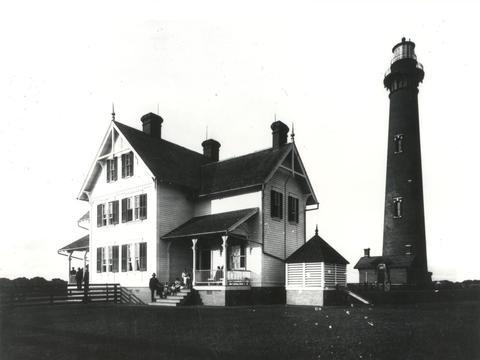 The Chowanoke Native Americans were once the most powerful on the eastern coast of North Carolina. The tribe lived along the Chowan River, using the barrier island as their hunting and fishing grounds for nearly 1,000 years.
With the 1500s came explorers and would-be settlers, who encountered various native tribes over the next century. The first historically verified encounter between the Chowanoke tribe and European settlers occurred in 1585.
Brief though the contact was, the Native Americans had been irrevocably exposed to smallpox and other unfamiliar diseases. By the time of Captain John Smith's arrival in 1607, there was only one Chowanoke village left.
Included amongst the many foreign settlers of the New World were the wild Spanish Mustangs which still roam the shores. Either aboard ill-fated ships or abandoned by fleeing colonists, these unique animals have survived for 500 years, outliving their original breed from Spain to become the only wild Spanish mustangs left in the world.
By the 1800s, a small settlement was beginning to take shape. Buildings now called "historical" began to spring up, including the Jones Hill Life Saving Station and the famous Currituck Beach Lighthouse in 1873. The town was originally called "Jones Hill" after an early settler, and "Currituck Beach" after the Chowanoke word, but the name "Corolla" became official with the construction of the Post Office in 1895.
With the 1900s came the creation of the Whalehead Club, a privately-owned beach home for fishing and hunting amongst the affluent. However, only a select few were even aware of the Whalehead Club or its scenic location until 1984, when NC Highway 12 was extended to the villages beyond Nag's Head and Kitty Hawk.
Development began gradually, and then sped up significantly. Despite the rapid growth of the area, Corolla has always managed to maintain a small stature and intimate sense of community. Today Corolla is a major travel destination, a beautiful oasis of the past.
The history of this unique county is rich and complex, but don't take our word for it. Come and see for yourself!